Film is a great way of entertainment for mass people in any country. But unfortunately, we always see the people working on the screen only. That's why many of us don't know the faces behind the scenes.
Here we'll be talking about top 10 prominent film directors of Bangladesh, who have enriched our culture with their talent. And also have made Bangladesh reach another height of popularity throughout the world.
Top 10 Film Directors in Bangladesh
01. Chashi Nazrul Islam
Chashi Nazrul Islam was a theatre worker in "Krishti Sangha" in his early life. Then he started giving voices for dramas that telecasted on radio. He was a freedom fighter and his first film was also based on Liberation War.
Before that, he assisted few popular directors. Notable movies of Chashi are "Ora Egaro Jon", "Devdas", "Shuvoda", "Hangor Nodi Grenade", "Megher Pore Megh" etc. He has attained many prestigious awards of Bangladesh, like "Ekushey Padak", "Bangladesh National Film Award", "Bachsas Award" etc.
In his lifetime, he was once president of Bangladesh Film Director's Association.
02. Amjad Hossain
Amjad Hossain worked as both actor and director. He was also known as a lyricist and scriptwriter. He had started his career as an actor, later became an assistant director.
For the first time, he assisted Zahir Raihan in directing "Agun Niye Khela" in 1967. He had gained awards like "Bangladesh National Film Award" and "Ekushey Padak" for his wonderful directions. He also received "Bangla Academy Award" for enriching Bengali Literature with his significant writings.
Some of his popular movies are "Golapi Ekhon Traine", "Bhaat De", "Abar Tora Manush Ho", "Jonmo Theke Jolchi" etc.
03. Zahir Raihan
Zahir Raihan was a very famous film director of Bangladesh. He is mostly known for making the first ever color film "Sangam" of Pakistan in 1964. He was also a popular writer.
Zahir had entered in the film making sector in 1957, by being an assistant director. His first movie, "Kokhono Asheni" was released in 1961. He had created a popular documentary film, "Stop Genocide" on the Liberation War.
He had presented many wonderful films like "Jibon Theke Neya", "Agun Niye Khela", "Behula" etc. to Bangladesh. Zahir Raihan also worked in three films as producer.
04. Humayun Ahmed
Humayun Ahmed is mostly known as a renowned writer of Bangladesh. He also worked as a director in several films.
Humayun wrote and directed many dramas, and that paved the way for his being a film director. He made his debut film "Aguner Poroshmoni" in 1990s. Later he directed seven more popular films, which individually won hearts of millions of viewers.
Humayun's other seven movies are "Shrabon Megher Din", "Dui Duari", "Chandrokotha", "Shyamol Chhaya", "Noy Number Bipod Shongket", "Amar Ache Jol" and "Ghetuputro Komola". These films have turned him into a successful director .
05. Gazi Mazharul Anwar
Gazi Mazharul Anwar is a familiar face in the film industry. He is known for directing many popular movies like "Shasti", "Swadhin", "Khudha", "Jiboner Golpo", "Bichar Poti", "Aai Je Dunia" etc. He has directed 19 films in total.
Gazi Mazharul Anwar is known as an all-rounder figure in the glamorous industry. He entered here being a lyricist in early 1960s and has worked with many popular musicians of Bangladesh. Later he became a producer and a director.
He has received many prestigious awards like Ekushey Padak, Bangladesh National Film Award etc. along with some lifetime achievements.
06. Tanvir Mokammel
Tanvir Mokammel is an established film director of Bangladesh. He is also known as a writer here. He has made many meaningful, successful films till now. That's why he has made a record by receiving Bangladesh National Film Award ten times.
He has been working as the managing director of Bangladesh Film Institute, which clearly indicates of his efficiency. He started his career by making documentary films and short films.
Later, he has gifted the viewers many progressive movies like "Chitra Nodir Pare", "Lalshalu", "Nodir Naam Modhumoti", Exceptionally, he has written many books on films.
07. Tareque Masud
Tareque Masud was a well-known producer and director of Bangladesh. He was also a scriptwriter and a lyricist. His unique works in "Matir Moyna" and "Muktir Gaan" helped him to win international awards. M
ost surprisingly, "Muktir Gaan" was his first directed movie. He had also received many creditable awards of native country. Apart from the movies mentioned above, Tareque Masud's notable works are "Ontarjatra", "Runway" etc.
He is known as "Cinema Ferriwala" to the Bangladeshi people. He was working on a movie named "Kagojer Phool" till the moment he died in a road accident.
08. Mostafa Sarowar Farooki
Mostafa Sarowar Farooki, mostly known as a leading film director of Bangladesh, is also a producer and screenwriter. He has made a remarkable change in the film industry of Bangladesh.
His perspective to see people's lives and represent them are very unique. And these have made possible for his movies to be displayed in many other countries. Farooki is the founder of a popular film maker's club "Chabial". His debut film was "Bachelor", which was released in 2003.
His other popular movies are "Made in Bangladesh", "Third Person Singular Number", "Television", "Doob" etc.
09. Tauquir Ahmed
Tauquir Ahmed is a famous actor of Bangladesh, who is also a popular director. He gives direction for both dramas and movies. Tauquir entered in this glamorous field in early 1980s.
He started his career as a romantic lead actor. At that time, he was one of the most popular actors of Bangladesh. He has reigned in the viewers hearts by gifting them only three movies. They are – "Joyjatra", "Rupkothar Golpo" and "Daruchini Dweep".
Tauquir has gained Bangladesh National Film Awards for his tremendous works in "Oggatonama" and "Joyjatra" which represents his popularity.
10. Giasuddin Selim
Giasuddin Selim is a popular director of Bangladesh. He was a theatre worker in his early life. Along with team, he introduced "Bishwabidyalay Theatre" to Rajshahi University.
He worked as a scriptwriter for many days. Then started directing TV dramas. But he is mainly known for directing one of the best movies of Bangladesh, "Monpura". It was his debut movie and was released in 2008.
He has also directed popular movie like "Swapnajaal" which also got him fame. He's more popular for writing the stories and directing them as a film at once.
Conclusion
So, these are the top 10 film directors, who have always brought fame for the film industry of Bangladesh by their talent and hard works. Hope you liked reading about them. Let us know what you think about them on the comments.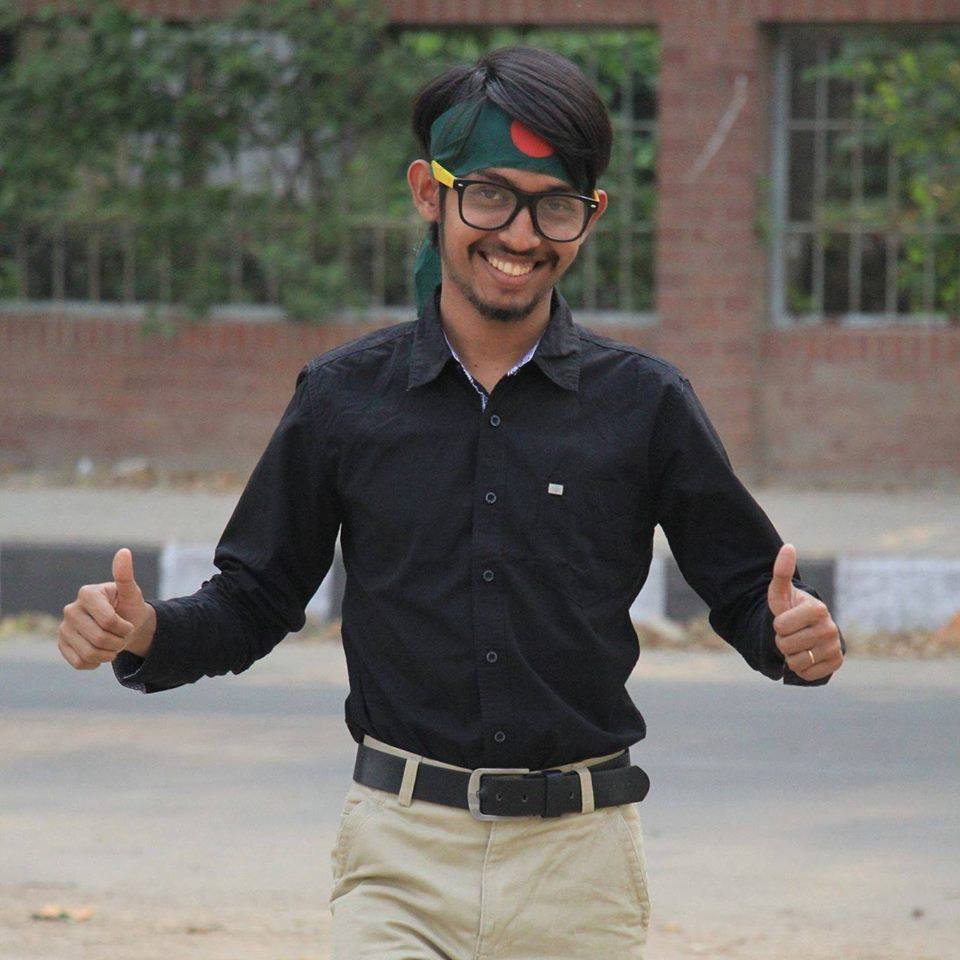 Hi, I am Hredoy. Movie and Travel Freak. You can also call me technology geek. I've spent the past four years working as a consultant in social media marketing along with SEO. I have always been curious about startups to accelerate the growth of new tech products and go-to-market plans.