As far as we know, the people of Bangladesh has been showing much interest nowadays towards visiting the tourist spots. For that reason, many people search for suggestions whenever they think to have a nice tour. They want the tour to become the most memorable one and also want some tremendous memories which they can share later with their near and dear ones. But they become much confused when they're told to choose a place. So if you're also among them who are looking for suggestions to visit the most renowned places in Bangladesh. here we come with a short list of top 10 Beautiful places in Bangladesh.
10 Beautiful places in Bangladesh
01. Cox's Bazar
You must visit Cox's Bazar if you are a truly visit lover. Cox's Bazar sea beach is regarded as the longest sea beach in the world. There are two main points you will not want to miss – Labani Beach and Inani Beach.
Moreover, if you visit Cox's Bazar, then you can also take a look at the Himchari National Park and Bangabandhu Sheikh Mujib Safari Park.
I believe you will not regret going there as you're going to watch the first safari park in Bangladesh. You can also pay a visit to Teknaf Geological Park, where you'll get to see the largest Sea Aquarium in the world. At last but not the least, if you're enthusiastic enough then you can have a look at Ramu too, where you're going to watch Buddhist people and their ancestral Pagoda, Monetary, etc.
02. Sunderbans Mangrove Forest
It's the one and only mangrove forest of Bangladesh which is situated in the western part of our country, in Khulna Division. The Sunderbans stands on the bank of the Bay of Bengal. And by going to Sunderbans you can have the experience of standing on deltas of three rivers at a time- Ganga, Brahmaputra, and Meghna.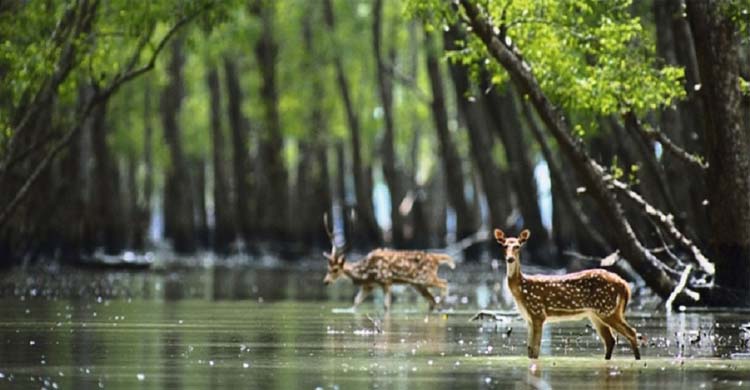 Moreover, It is also shown in data that Sunderbans has been providing 453 faunal wildlife including – 290 birds, 120 fishes, 42 mammals, 35 reptiles and eight amphibian species. Isn't it thrilling to think that you don't even know when you're going to have which experience to meet any of them while you're in Sunderbans?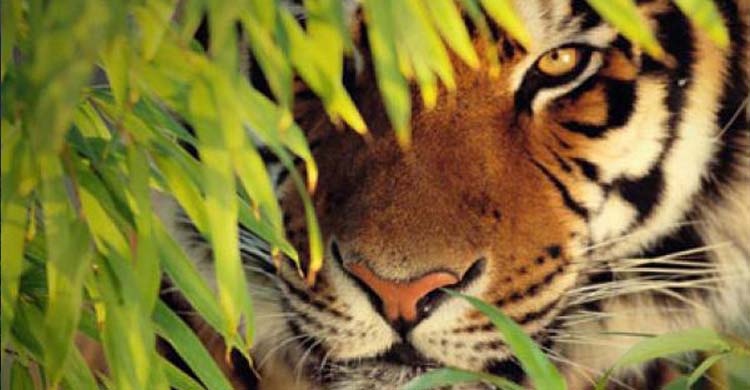 But as this place is under the threat of both natural and man-made calamities now, so I think it will be better as soon as you can visit the Sunderbans. You'll be able to observe more wildlife then.
03. St. Martin's Island
St. Martin's Island has been added to most visited place's list in recent years. It is situated in North-Eastern part of Bay of Bengal. The blue water of St.Martin's Island will melt you into a nature lover person even if you are not!
Saint Martin's has lost almost 25% of its coral reef in the past seven years and for that reason, our government has been very careful to reserve this place nowadays.
Anyways, you must visit Chera Deep if you go to visit St. Martin's Island. And if you decide to go there for visiting, you should choose the month May or June, or you can go at the end of the year, which is the most suitable time for visiting this place.
04. Sajek Valley
Although many people like me have a misunderstanding that Sajek Valley is under the district of Khagrachhari, which is actually not true. Actually, the Sajek Valley is under the district of Rangamati and it is called as 'The roof of Rangamati'.
The reason for which It's one of the most interesting places to the visitors is that it's almost 1800 feet high above the sea level. It is surrounded by hill tracks, mountains and forests and the major transport you'll get to roam around there are called 'Chander Gari', which is like a four-wheel jeep. Although this place can't afford many facilities for the tourists, that hasn't become the reason for people losing interest to visit the place.
05. Bandarban
Bandarban is a district in South-Eastern part of Bangladesh. It is blessed with many natural beauties.
In Bandarban, Buddha Dhatu Jadi is a place which is the most renowned Buddhist Temple in Bangladesh, so I think, you obviously don't want to regret by not visiting that place!
You can also visit villages like Chimbuk and Mru to have a certain idea about tribal people. Moreover, you can ride a boat on the river Sangu or visit Nilachal, Meghla etc.places to have other nice experiences.
06. Rangamati
It's a district, which is in the South-Eastern part of Bangladesh. The famous man-made lake 'Kaptai Lake' is the main attraction of this tourist spot. In addition, people also pay a visit to Hanging Bridge ('Jhulonto Bridge' in Bengali). It's the landmark icon of Rangamati and is above 335 feet from the ground.
You can also go to see the Shuvolong waterfall while you're in Rangamati. I almost lost myself in the love of nature when I visited this place.
07. North Bengal
'North Bengal' is a term which is used for the North-Western part of Bangladesh (Uttar Banga in Bengali). It indicates about mainly Rajshahi and Rangpur division.
You should plan for at least a week if you intend to visit almost every remarkable places of North Bengal like Mahasthangarh in Bogra, Natore Rajbari, a little village named Puthia, Choto Shona Mosque in Chapai Nawabganj, Paharpur Buddhist Monastery, the Kantajees Temple in Dinajpur, etc.
08. Sylhet
Sylhet city is located on the bank of the river Surma, in northeastern Bengal. It's called the most important spiritual and cultural center of Bangladesh. From personal experiences, I can say that It's one of the most beautiful places in Bangladesh too. It is surrounded by tropical forests and tea gardens.
Sylhet, also known as 'The city of Saints', have the mausoleum of the great saint Hazrat Shah Jalal and Shah Paran, so when you go there, no matter of which religion you're, you should pay visits to those places for the peace of mind.
My personal favorite place to visit in Sylhet is Lalakhal, which is a greenish-blue water full place below the Cherapunji of India. The next places I would suggest you visit is Ratargul Swamp Forest, Bisnakandi, Panthumai, and Khadimnagar Rain Forest.
You should also visit Volaganj, which has been recently added to the favorite list of many tourists.
09. Dhaka
It's the capital of Bangladesh and stands beside the Buriganga river. By the 21st Century, Dhaka has emerged as a Megacity.
Anyways, many people don't count it as a visiting place as they have to go there for many necessary works and they only have this purpose behind going there. But if someone observes Dhaka from a different perspective and want to visit Dhaka as a tourist spot, then he or she should definitely visit certain places like Dhakeshwari Temple, Lalbag Fort, Ahsan Manzil, Parliament Building, Liberation War Museum, Hatirjheel, Shaheed Minar, Dhaka Zoo, Baldha Gardens, Shat Gambuz Mosque
10. Sunamganj
It's a district of Sylhet Division and has turned into a very famous tourist spot in recent years. People come to this place every year to have a glance at places like Tanguar Haor, Jadukata River, Shimul Bagaan, Takerghat, etc. A moonlit night would be the perfect time to spend in Tanguar Haor and if you want to visit Shimul Bagan, then you must visit it during February or March.
The tourists also show interest to see the houses of Hason Raja and Shah Abdul Karim in Sunamganj.
If you plan to visit Sunamganj and you're not resident of Sylhet, then you can visit both Sylhet and Sunamganj at a time if you have a vacation of four or five days.
Final Thought
Tourism has achieved a great level in recent years. And if you want to lead a healthy and happy life, then you must use your wealth in beneficial sectors. And tours are beneficial as they not only soothe your mind but also get you rid of your monotonous life, give a new meaning to it.
If you want to enjoy your life to the fullest rather than regretting someday, why should you not try to set out for a tour! Have a happy start to an enthusiastic life, full of excitements and enjoyments if you're already or planning to be a tourist.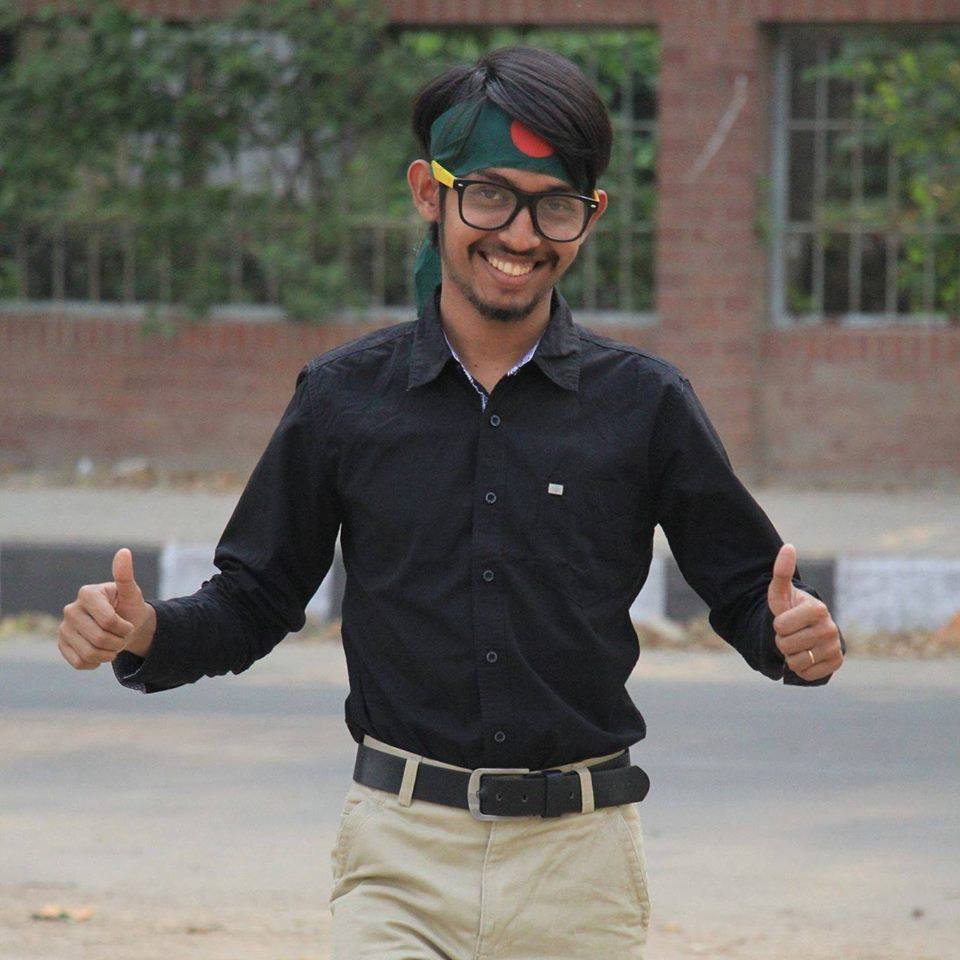 Hi, I am Hredoy. Movie and Travel Freak. You can also call me technology geek. I've spent the past four years working as a consultant in social media marketing along with SEO. I have always been curious about startups to accelerate the growth of new tech products and go-to-market plans.