Dhaka is the capital of Bangladesh. Dhaka is considered as one of the most populated cities, but still, there's no dearth of beauty. People from other places come to Dhaka for many purposes. Some come for works, again some come for paying a visit. Those who come to visit Dhaka, often get confused about the Beautiful Places to Visit in Dhaka. So in this article, we'll be talking about the places where anyone must go to Dhaka.
List of Top 10 Beautiful Places to Visit in Dhaka
01. National Parliament House
This beautiful creation is called "Jatiya Sangsad Bhaban" in Bangladesh. It is situated in Sher-e-Bangla Nagar of the capital. The large complex of 200 acres was designed by an American architect named Louis Kahn. The construction of the complex started in 1961, but the work finished in 1982. The simple but wonderful designs of the doors and windows of the complex have created a nice way for the entrance of natural lights that mesmerize the eyes. The complex is divided into three parts – Main Plaza, Presidential Plaza, and South Plaza. An artificial lake named "Crescent Lake" adds to its beauty.
02. Ahsan Manzil
A very wealthy landowner of then Bangla, Nawab Abdul Gani, rebuilt Ahsan Manzil in 1872. But before that, in time of French and English ruling, Ahsan Manzil was considered as their properties. However, a great Tornado caused severe damage to Ahsan Manzil in 1888. After that incident, the Manzil was built again, with expansion. Ahsan Manzil is called "Pink Palace" throughout the country. The Ahsan Manzil has two beautiful parts named "Andor Mohol" and "Rong Mohol". Since 1985, Dhaka National Museum authority has taken over "Ahsan Manzil" and now is considered as a Museum.
03. Lalbag Fort
In the 17th Century, Lalbag Fort, an unfinished fortress was built. It is a beautiful creation of the Mughal period and is situated in Old Dhaka. The Mughal Emperor Shaesta Khan made this for leaving a wonderful sign in Bangla. Inside Lalbag Fort, you'll find the tomb of Pari Bibi, who was Shaesta Khan's daughter. Again, there's a museum that exhibits many tokens like swords and other symbols of war. It also displays calligraphies and paintings of the Mughal Period. The Lalbagh Fort is open to visitors from 10:30 am to 5:30 pm. You can surely go there with your family or friends.
04. Liberation War Museum
Liberation War is a very important part of every Bangladeshi people. Because without the Liberation War of 1971, we wouldn't be living as free citizens at the present date. That's why we, the Bangladeshis consider the Liberation War Museum as a very significant place. It shows the symbols of freedom fighters who brought us the name "Bangladesh". It also reflects all the wrongdoings that Pakistanis did on Bengali people. Foreign Cocountries like America and Japan helped Bangladesh with funds to build this museum for preserving the memories of the Liberation War. The museum is situated in Sher-E-Bangla Nagar, Dhaka.
05. Sonargaon
Sonargaon will represent the Islamic Culture and Heritage of Bangladesh in front of you. Especially the place represents the Mughal, Sultanate and Colonial architectures. It's one of the topmost historical places of Bangladesh as it was once the capital of Bengal province. People used to consider Sonargaon as the center of Muslim trading. Inside Sonargaon, there are Mosque, Shrine and Fort and many more things which will fascinate your eyes. Natural calamities like floods, earthquakes cause damages to Sonargaon from time to time. Also, illegal doings and poor management have become threats to this place.
06. Shaheed Minar
"Shaheed Minar" stands for showing respect to the Language Martyrs of Bangladesh. In 1952, Salam, Rafiq, Barkat, Jabbar, and many other people laid down their lives to establish Bengali as the official language of then East Pakistan. Shaheed Minar is meant for honoring and remembering them. During Liberation War, Pakistani soldiers harmed the Shaheed Minar. So it was reconstructed in 1972. Hamidur Rahman and Novera Ahmed are known as the architect and co-architect of this national monument of Bangladesh. Many cultural and national functions take place on the premises. Especially, mourning function is held on 21st February every year.
07. Dhakeshwari Temple
"Dhakeshwari Temple" is regarded as the "Center of Hinduism followers" in Bangladesh. Also, it's the national and the largest temple of Bangladesh. The temple's age is more than 200 years old. Bhallalsena, a famous historic person built this temple for establishing and enriching the Hinduism in Bangla. The temple was hampered during the Liberation War. So, later it was reformed. It is situated in old Dhaka and very near to Lalbag Fort. The temple is open for any person and also it's opened every day. You can visit the temple with whoever you want except the time from 2 pm to 4 pm.
08. Baitul Mukarram
Baitul Mukarram is the national mosque of Bangladesh. It's also one of the largest mosques throughout the world. Recently statistics have shown that the mosque has acquired 10th position according to size among all mosques around the world. It has been designed according to the design of Mecca's Holy Kaaba Sharif. This famous mosque was built in 1968. The large complex has capabilities to accommodate 40 thousand people altogether. Along with seeing this beautiful religious, peaceful place, you can also do shopping. Because a market surrounds the complex. There's also a beautiful garden outside the mosque that resembles Mughal Gardens.
09. Curzon Hall
Curzon Hall is inside and under the control of Dhaka University. It is a renowned British era Building in Bangladesh. It was built in 1904 by a British ruler named Lord Curzon. The hall is also named after him. Curzon Hall is especially known to Bengalis because many significant events of the Language Movement happened there. Now the science faculty of the university mainly use this hall for educational purposes. Because of being a part of a public university, Curzon Hall is always open for all. It is situated in the High Court Street of the capital.
10. Hatirjheel
Hatirjheel is a beautiful lake in Dhaka city. It has turned into a popular tourist spot in recent years. This lake has two grand bridges over it which have lessened traffic in Dhaka city. Hatirjheel was inaugurated and founded by the prime minister of Bangladesh, Sheikh Hasina in 2013. It covers a vast area of 302 acres. Many known areas of Dhaka, like Moghbazar, Gulshan, Badda, Banashree, Rampura, Tejgaon, etc. surround this lake. People of these areas use these bridges to save their time and travel easily. Moreover, people come to this place for recreation on every special occasion.
So if you get enough time and chance, don't forget to visit these places and enjoy. I hope you'll not regret seeing some beautiful creations in Bangladesh. And if you already are done by visiting, then tell us about your experiences in the comment section. You can also give your suggestions if you think that we have forgotten about any significant places.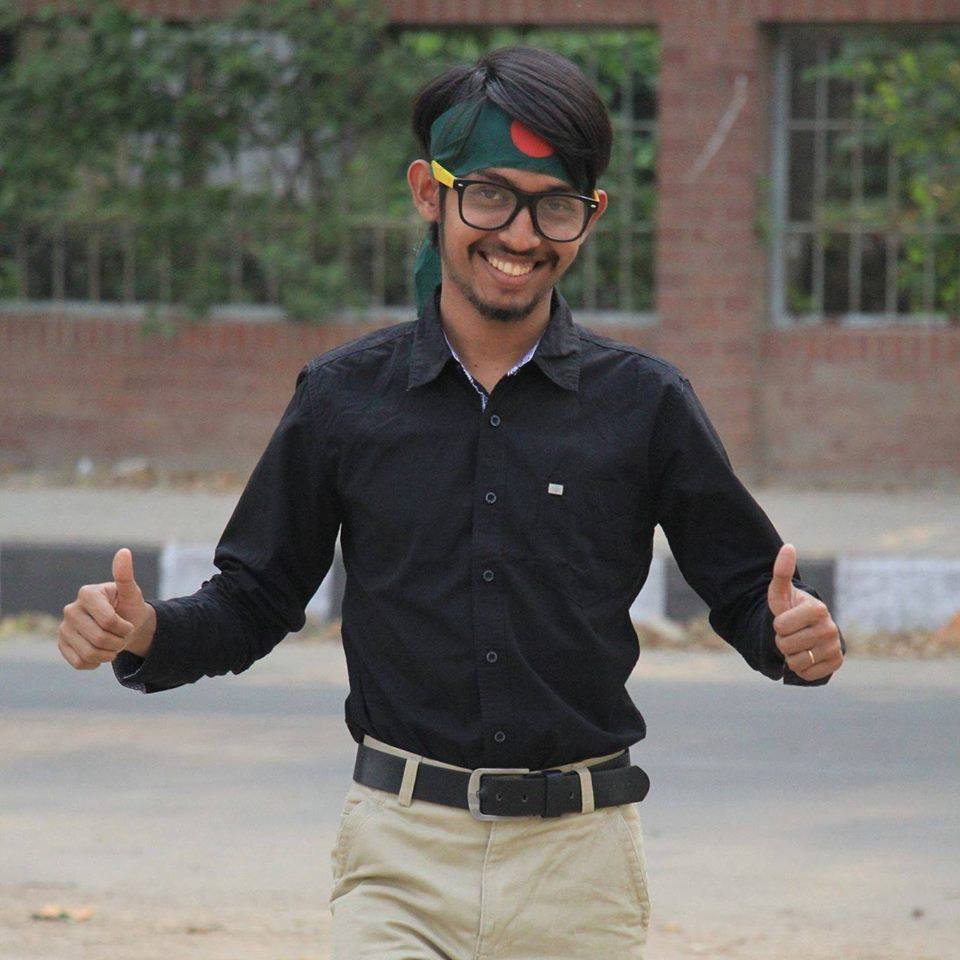 Hi, I am Hredoy. Movie and Travel Freak. You can also call me technology geek. I've spent the past four years working as a consultant in social media marketing along with SEO. I have always been curious about startups to accelerate the growth of new tech products and go-to-market plans.