Many of us have grown from a child by playing doctor and patient, from there we get a dream that when we grow up we want to be a doctor.
In Bangladesh, parents either want you to be a doctor or an engineer. There is nothing in between. So even if you did not play doctor and patient you will have to try to become a real-life doctor to full fill your parent's dream.
As we all know a doctor can save your life. So peoples lives will be in your hand and this is enough to tell how big of a responsibility it is.
With responsibility comes sacrifices and a lot of hard work.
A doctor sacrifices most of his personal life just to make sure everyone is all right. They work day in day out just to keep people healthy and sound.
So pursuing a profession like this you need to be very passionate about it.
Only one examination is taken for all the medical college at once. A written MCQ exam is taken and according to their merit position, they get the chance to that particular medical college.
Today we will be looking Top 10 Public Medical College in Bangladesh who nurture these live saviors.
1. Dhaka Medical College (DMC)
If someone wants to study in a medical college that too in a public than DMC is everyone's top choice. Dhaka Medical college is the number 1 medical college in Bangladesh. DMC was established in 1946 and it is situated in Bakshibazar, Dhaka. This institution is very historical and prestigious for Bangladesh. DMC produced the best doctors in the medical history of Bangladesh. A. Q. M. Badruddoza Chowdhury former president of the Republic of Bangladesh, Dipu Moni our current education minister, AKM Fazlul Haque pioneer of colorectal surgery in Bangladesh, M R khan pioneer of pediatrics in Bangladesh these are only a few of the names that DMC produced. Even in our liberation war, DMC played a vital role. DMC doctors and student not only supported through medical cause but DMC student also fought valiantly for our country. Not only the liberation war they fought for our mother language. So if you want to study at this historical medical college you will have to go through a very tough exam. DMC has almost 1000 students. Professor Khan Abul Kalam Azad is now the current principal of DMC.
2. Sir Salimullah Medical College (SSMC)
SSMC began its operation as Dhaka Medical School in 1961. Local nawabs made a big contribution to the building of the medical school in 1889. So the medical college was named after Nawab Sir Salimullah. Sir Salimullah Medical College is located at Midford Road, Babubazar, Dhaka. There are 3 male hotels, three female hostels, one male interne hostel, and one female interne hostel total 8 hostels. SSMC ranked 2nd amongst the Public Medical College in Bangladesh. Current principal is Md. Billal Alam.
3. Shaheed Suhrawardy Medical College (ShSMC)
Originally it was just a hospital named Ayub Central hospital established in 1963. After a lot of consideration, it was turned into a medical college by the government of Bangladesh in 2005.
However, activity as a medical college began in 2006 as Begum Khaleda Zia Medical College with 100 students. In 2009 the name of the institute again changed into Shahed Suhrawardy Medical College. The original hospital building was designed by the famous American architect Louis I Kahn, who also designed our parliament building. Now ShSMC has more than 900 students in 6 batches. ShSMC has one hostel for male and female students each who wants to stay on the campus and study.
4. Mymensingh Medical College (MMC)
Mymensingh Medical College was established in 1924 as a medical school named Lytton Medical School. In 1962 it was renamed as Mymensingh Medical College. MMC is the 2nd hospital that was established in Bangladesh. MMC has around 1000 students. Current Prime Minister of Bhutan Lotay Tshering is an alumnus of MMC. It is ranked 4th amongst all the Public Medical College of Bangladesh. Its current principal is Brig Gen Md. Nasir Uddin Ahamed. It is located in Mymensingh district, Mymensingh division.
5. Chittagong Medical College (CMC)
Chittagong Medical College is amongst the oldest medical college of the country. It is situated in Chittagong City, Chittagong. It was established in 1957. It has more than 1000 students. CMC is ranked 5th amongst public medical college in Bangladesh. Its current principal is Professor Dr. Selim Mohammed Jahangir. Not only student from Bangladesh but students come from countries like Bhutan, India, Iran, Malaysia, Nepal, Pakistan come here to study.
7. Sylhet MAG Osmani Medical College (SOMC)
Originally known as Sylhet Medical College it was established in 1962. It was renamed as Sylhet MAG Osmani Medical College in honor of General Muhammad Ataul Gani Osmani who was commander in chief of Bangladesh army in 1971 liberation war. It is located in Sylhet as the name indicates. Approximately 200 students get the chance to study in this prestigious medical college each year. SOMC has 5 male hostels and 4 female hostels.
8. Sher-e-Bangla Medical College (SBMC)
SBMC named after our former honorable prime minister A. K. Fazlul Huq as his title was Sher-e-Bangla. SBMC was established in 1968. Its current principal is Prof. Dr. Bhaskar Saha. It has 3 male and 3 female hostels for students. This is located in Barisal town, Barisal.
9. Rangpur Medical College (RMC)
RMC is one of the top public university of Bangladesh. It was established is 1970 and situated in Rangpur. In 2018 it was at its 48th batch of students. There is a college building and a residential building.
10. Comilla Medical College (CoMC)
CoMC was established in 1992 and located in Comilla. It has around 900 students. CoMC has two male and two female hostels. It is renowned as one of the top public medical college in Bangladesh. Mohsinuzzaman Chowdhury is the current principal of this institute.
Conclusion:
Our medical colleges have come a long way. Just a few years back we needed to travel abroad so that we can have proper treatment of our health. But now very complicated problems get solved in our own country and not only that medical colleges producing very good doctors as well. These were our Top 10 Public Medical College in Bangladesh.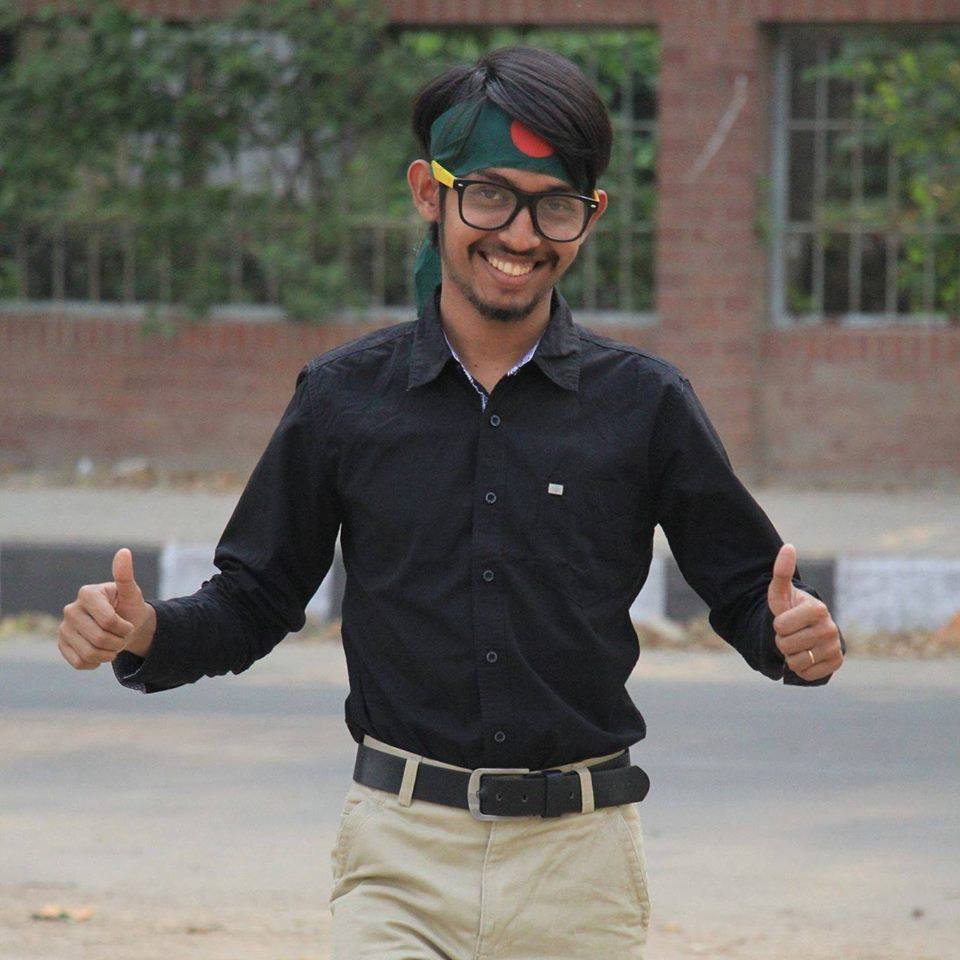 Hi, I am Hredoy. Movie and Travel Freak. You can also call me technology geek. I've spent the past four years working as a consultant in social media marketing along with SEO. I have always been curious about startups to accelerate the growth of new tech products and go-to-market plans.