Television is a medium of our daily entertainment. We, the Bangladeshi people are very much addicted to Television. Dramas are the programs we like most telecasted in television. And actresses working in dramas are always the focus of the audience.
The audience always want to know more and more about them. From time to time, the choices may change a little bit, but very rarely actresses lose the huge number of their fan followings. Because they always maintain the places in the audience's hearts by their hard works.
In this article we will talk about a short list of top 10 TV actresses in Bangladesh in present time.
Top 10 TV Actresses in Bangladesh
01. Mehazabien Chowdhury
Mehazabien won the title of "Lux Superstar" in 2009. That's how she came under the spotlight. She is a famous model of Bangladesh. She worked first time in media in an ad of Banglalink. Later she has worked for ads with many famous brands like Lux, 7 Up, Pepsi, Pond's, Maggi, Aarong etc.
Mehazabien works regularly in several dramas. Her first television drama was "Tumi Thako Shindhu Parey", directed by Iftekhar Ahmed Fahmi. She has worked in many popular dramas like "Opekkhar Photography", "Priyotomeshu", "Moner Moto Mon", "Blind Date", "University", "One Way Road", "Unexpected Love", "Boro Chele", "Best Friend", "Buker Ba Pashe" etc. Mehazabien has been the top favorite actress of the audience for more than 10 years.
02. Nusrat Imrose Tisha
Tisha is a very famous actress of Bangladesh. She is a popular model too. Tisha has worked in many movies like "Third Person Singular Number", "Television", "Phagun Haway", "Runway", "Ostitto", "Haldaa" etc. Most of her films gained much popularity.
Tisha's debut drama was Ahsan Habib's "Shat Prohorer Kabbo". Later, she has worked in many fabulous dramas. Some of the notable names are "Sultana Bibiana", "Brazentina", "Projotne Bhalobasha", "Sikandar Box", "Angry Bird", "Monsuba Jongshon", "Phoenix" etc.
Tisha has won "Best Actress Awards" for working honestly many times yet.
Tisha has also worked in numerous popular TVCs of Coca Cola, City Cell, Parachute, Bombay Sweets, Keya Cosmetics, Robi, Rupchanda etc.
03. Bidya Sinha Saha Mim
Mim is a very popular Bangladeshi model and actress. She acquired the crown of "Lux Superstar" in 2007. Then she entered in the Glamour's world. She became more popular by acting in Humayun Ahmed's film "Amar Ache Jol". Her film "Glow of the Firefly" helped her in winning many international awards. Mim has been working as brand ambassador of many famous brands like Lux, Walton, Grameenphone, Tresemme etc.
Mim has acted in many films. Some of popular films of hers are "Amar Ache Jol", "Jonakir Alo", "Amar Praner Priya", "Taarkata" etc. In 2015, she worked with famous Tollywood director Raja Chanda and actor Soham Chakroborty on the film "Black". At present, she works both in Dhallywood and Tollywood.
Mim regularly works in TV dramas too. Mim's popular dramas are "Jodha Akbar", "Patro Chai Naa", "Shesher Golpo", "Prem Bikriya", "Bhalobashi Tai", "Kick Off", "Trump Card", "November Rain" etc.
04. Shabnam Faria
Shabnam Faria was known to people at first when she appeared in a TVC of Pran Chanachur. She has also appeared in TVCs of Robi, Pran Juice, Radhuni, Parachute etc. Later she made places in audience's hearts by acting in dramas too. Her debut drama was "All Time Dourer Upor". Some of her more popular dramas are "Monkey Bizness", "Fande Poriya Boga Kande", "Backbencher", "Honeymoon Package", "Shuborno Tithi" etc.
Shabnam Faria has played a vital role in Anom Biswas's popular film "Debi", in 2018. She was praised much after the movie's release.
05. Sabila Nur
Sabila Nur came to light after working in a TVC of the most popular telecom company "Grameenphone". She has also worked in many other TVCs of Nescafe, Singer Corporation, Maasranga Television, Igloo Ice Cream, Asian Town, Oppo Mobile Company, Robi Telecom Company etc.
She became more popular by working in a telefilm named "Monkey Bizness". Her another popular dramas are "Teen Teen", "Shoto Danar Projapoti", "MMS", "Jonakir Alo", "Happy Ending" etc.
Related Article – Top 10 Youtuber in Bangladesh
06. Zakia Bari Momo
Momo became the "Lux Superstar" in 2006 and won many hearts. As a prize, she got the chance to work in Humayun Ahmed's "Daruchini Dweep", where she played a vital role. She has also acted in four more movies named "Altabanu", "Dahan", "Swapner Ghar" and "Chuye Dile Mon" as leading actress.
Momo has worked in several dramas, telefilms and short films. Notable some dramas of her are "Nilpori Nilanjana", "Meyeti Kotha Bolibe, Prem Koribena", "Eclipse", "Jalshaghor" etc.
07. Tanjin Tisha
Tanjin Tisha is known as an actress and a model. But she also works as a presenter. People knew Tisha at first when she worked in a TVC of a famous telecom company "Robi".
Her another turning point was working in a Youtube Music Video of a popular Bangladeshi singer Imran Mahmudul, named "Bolte Bolte Cholte Cholte". She has gained popularity in no time. Some of her popular dramas are "U-Turn", "X Girlfriend", "Break Up", "The End" etc.
08. Rafiath Rashid Mithila
Mithila works as an actress, model and a development worker. She also sings and writes lyrics from time to time. She has trained herself in childhood in various dance forms. At her early age, she worked as a theatre artist. Mithila is a all rounder in true sense.
Mithila has been brand ambassadors of many popular brands like Jui Coconut Oil, Robi, Banglalink, Meril Baby Products, Close Up Toothpaste, Huawei etc. She has acted in Music videos of two popular musicians, Habib Wahid and her cousin, Shayan Chowdhury Arnob.
Mithila has worked in many popular dramas like "House Full", "Punch Clip", "Amar Golpe Tumi" etc. She has also acted in many popular telefilms like "Denmohor", "Kothopokothon", "X Factor" etc.
She is the host of a popular celebrity talk show of Bangladesh named "Amar Ami", telecasted on Banglavision.
09. Safa Kabir
Safa Kabir entered the media by working in a TVC of "Airtel". She is an actress and a model. She has worked in many TVCs like Parachute Coconut Oil, Fair and Lovely, Mr. Noodles, Sunsilk, Robi, Pran Peanut Bar etc.
Her debut telefilm was "@18 All Time Dourer Upor". Some of her more popular drama's names are "Atopor Amra", "Ei Golper Naam Nei", "Miss Match", "Valobasha 101" etc. She has worked in 5 short films. And she also appeared in some music videos too.
10. Tasnia Farin
Tasnia Farin is a very young actress, who joined media in 2018. She gained popularity after working in the drama "Bachelor Trip", directed by Kajal Arefin Omi.
Some of Tasmania's more popularity gained dramas are "Mutual Break Up", "Love Express", "Fair in Love", "Ami Gadha Bolchi", "Classmate" etc. Tasnia Farin has also worked in some short films and music videos.
Conclusion 
Hope so you guys like this article about "Top 10 TV Actresses in Bangladesh" . They are active, sincere to their profession and eager to show their spirit to all over the world. Their efforts are making a new history for Bangladesh TV culture.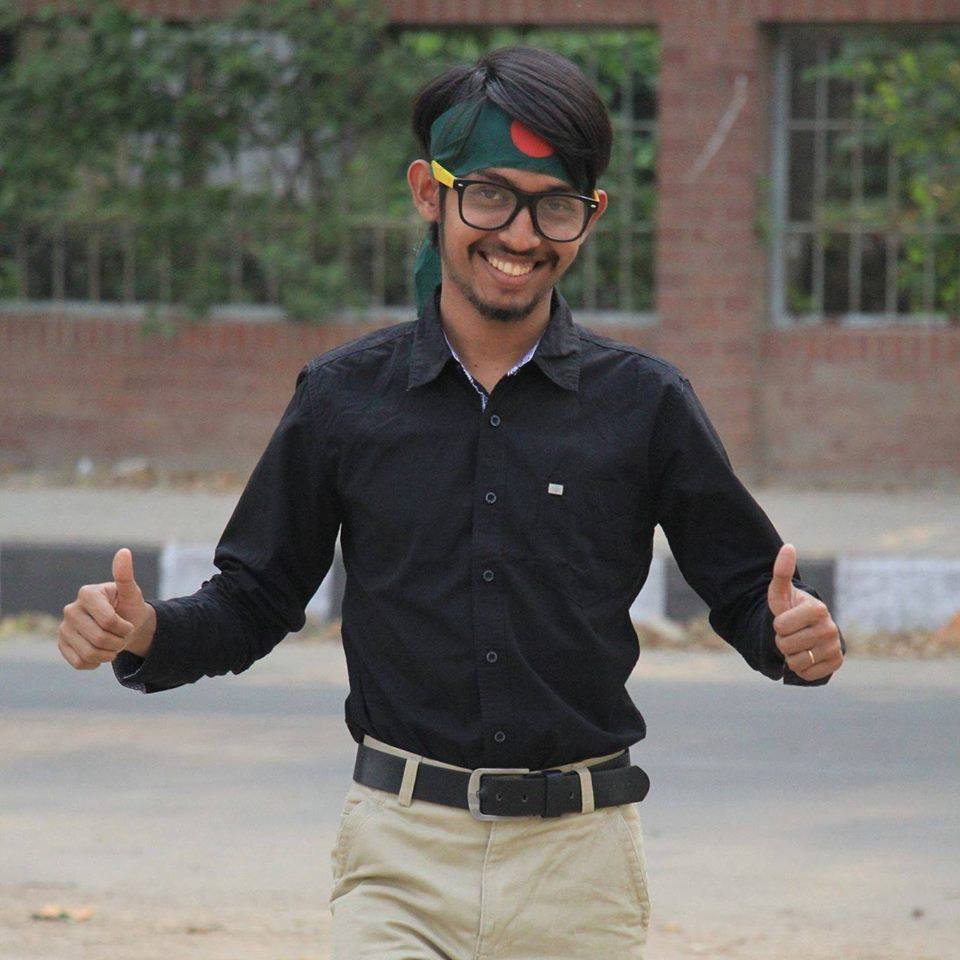 Hi, I am Hredoy. Movie and Travel Freak. You can also call me technology geek. I've spent the past four years working as a consultant in social media marketing along with SEO. I have always been curious about startups to accelerate the growth of new tech products and go-to-market plans.