Television is one of the most popular means of entertainment in our daily life. Earlier, we only used to watch Indian channel "Doordarshan" or "BTV" (Bangladesh Television) on the television. But now we've got 28 TV channels of our own in Bangladesh.
Many channels have been added in the list with the passing days. Again, many channels have stopped broadcasting. There are mainly two kinds of TV channels – 1. Public Broadcasters and 2. Privately-owned TV stations. BTV and BTV World are Public Broadcasters.
List of Top 10 TV Channel in Bangladesh
01. ATN Bangla
ATN Bangla was launched on 16th July 1997. It is owned by the Asian Television Network. ATN News is its sister channel, where updated news is telecasted in every hour. The chairman of this channel's authority is Mahfuzur Rahman, who is a well-known person of this country.
The studio of ATN Bangla is in Dhaka, from where the programs are telecasted. It is known as the first satellite-based channel in Bangladesh. ATN Bangla is transmitted in some other parts of the world like Europe, Middle East, North America, and South Asia. For the last 22 years, it's popularity is just developing. And it's more popular because of the unique talk-shows and dramas it presents.
atnbangla.tv is its web address. If you want to watch their telecasted programs, you can visit there.
02. NTV
NTV started it's journey in 2003. It is one of the most popular TV channels in Bangladesh. The owner of this channel is Musaddek Hossain Falu, who is a renowned businessman and politician of this country. He worked under the post of Vice-President of the political team "Bangladesh Nationalist Party" for many years but resigned in 2016.
NTV is considered as the pioneer of private TV channel in Bangladesh. It telecasts many kinds of programs which attract the viewers very much. Of them, news and religious programs are more popular. "Close Up – Tomakei Khujche Bangladesh" was a very famous reality show of this channel.
The headquarter of NTV is in BSEC BHABAN (6th Floor), Karwan Bazar, Dhaka. NTV's official website is www.ntvbd.com The slogan of this channel is "Shomoyer Shathe Agamir Pothe", which means "Towards the future with time".
03. ETV
Ekushey Television, mainly known as "ETV" is another popular TV Channel of Bangladesh. It's the very first TV channel in Bangladesh, which started telecasting both national and international news. It started its journey on 14th April 2000. Due to some problems, it was off-air for almost 3 years from 2002 to 2005. Then it resumed the journey after 14th April 2005.
Chairman of this popular TV Channel is Md. Saiful Alam.
It also gets telecasted in North America and the Middle East. But through their website, which's address is www.ekushey-tv.com, anyone from any corner of the world can watch this channel online. It's headquartered is in Karwan Bazar, Dhaka.
The slogan of this channel is ''Poribortone Ongikarboddho", which stands for the meaning "Committed to Change". ''Ekusheyr Dupur", "Phono Live Studio Concert", "Atopar Ami" etc. are some more popular shows of this channel.
04. Bangla Vision
Bangla Vision started it's transmission on 31st March 2006. It is owned by Shyamol Bangla Media Ltd.
Bangla Vision is more popular because it telecasts very funny dramas which viewers enjoy the most. And the viewers also wait for the whole year for the special contents they telecast on Eid.
Their web address is www.banglavision.tv You can visit there anytime to get entertainment.
05. Channel I
The famous channel "Channel I" started its journey on 1st October 1999. It is owned by Impress Group. This channel is being more active day by day. Now it's aired in several areas of the world as Pan Asia, Ireland, Canada, US, UK, etc. The chairman of this popular channel is Md. Faridur Reza Sagor. Channel I is known as the first digital channel of Bangladesh. At first, the channel used to telecast programs for 12 hours. 2 Years after starting the journey, they initiated telecasting for 24 hours.
Channel I transmits many kinds of programs to entertain the viewers. Of them, a program specially organized for farmers named "Hridoye Mati o Manush" is the most popular one. Shaikh Siraj operates this show.
The address of their headquarter is – 40, Shahid Tajuddin Ahmed Sarani, Tejgaon I/A, Dhaka-1208. And you can watch their shows online in www.channelionline.com
06. GTV
This channel was launched on 12th June 2012. But it has gained popularity in no time. The channel is owned by Gazi Satellite Television Ltd.
The channel offers varieties of shows for the spectators, which include talk shows, news, movies, dramas, sports, etc.
Their headquarter is in 25 Segun Bagicha, Dhaka. And their web address is www.gazitv.com
07. Somoy Television
Somoy Television is all about news. All of its programs are news related. This channel started journey on 17th April 2011. But it got popularity very quickly. Because people can get news of the country or world at any time they want. Their show ''News Bulletin" is all about the updates. They also offer live news for the viewers. Somoy TV has a target to make our country a better place. So they aim to air true and important information.
"Shompadokiyo" and "Somoy Songlap" are two more watched shows of the channel.
Their headquarter is in 89, Bir Uttam CR Dutta Road, Banglamotor, Dhaka. But they have nine Bureau Offices throughout the country. Moreover, they have correspondents in more than 56 districts to get the proper information in no time.
The channel's broadcast area is worldwide. Anyone can get the updates on www.somoynews.tv
08. Independent TV
Independent TV is another news channel of Bangladesh. It provides news to the viewers for 24 hours a day. It is a private channel owned by a famous company, Beximco. They started their journey on 20th October 2010.
Although Impendent TV is mainly popular for broadcasting news updates, the channel also broadcasts programs of sports, entertainment, business, and culture.
The headquarter of this channel is in Tejgaon, Dhaka. www.independent24.tv is the web address to watch the channel.
09. RTV
RTV is another popular private TV channel of Bangladesh. It started its journey on 26th December 2005. This channel is owned by Bangla Television Corporation Limited. Their slogan is "Aaj ebong Agamir", which means "Of today's and tomorrow's".
An accident of fire happened in the headquarter on 26th February 2007. As a result, the channel was shut down for a certain period. In the accident, many people were injured and 3 people died.
The headquarter is in BSEC BHABAN, Karwan Bazar, Dhaka. www.rtvonline.com is their official web address.
10. BTV
Bangladesh Television, also known as BTV is the first public broadcaster of Bangladesh. It's active from the Pakistan period. Then it was named as "Pakistan Television". Later, after the Liberation War in 1971, it was renamed as ''Bangladesh Television". Pakistan Television had started transmitting on 25th December 1964. Lately, "BTV World" has been added as it's sister channel in 2004. This channel is broadcasted worldwide.
A calculation said that almost 2 million people of Bangladesh watch BTV through 17 stations.
As it's a public broadcaster, so obviously, it's owned by the Government of Bangladesh. It is broadcasted in Asia, Africa, and the Middle East.
Some of BTV's popular shows are "Ittyadi", "Sisimpur", reality show "Notun Kuri" etc.
Earlier, BTV also got popularity for broadcasting translated shows like "Mr. Bean", "Alif Laila", "Godzilla", "Charlie Chaplin", "Feluda", "Hercules", "Mowgli", "Samurai X", "Spellbinder", "Robinhood", "Tipu Sultan", "Tom and Jerry" etc.
The Headquarter of BTV is in Rampura, Dhaka. www.btv.gov.bd is the web address to watch BTV online.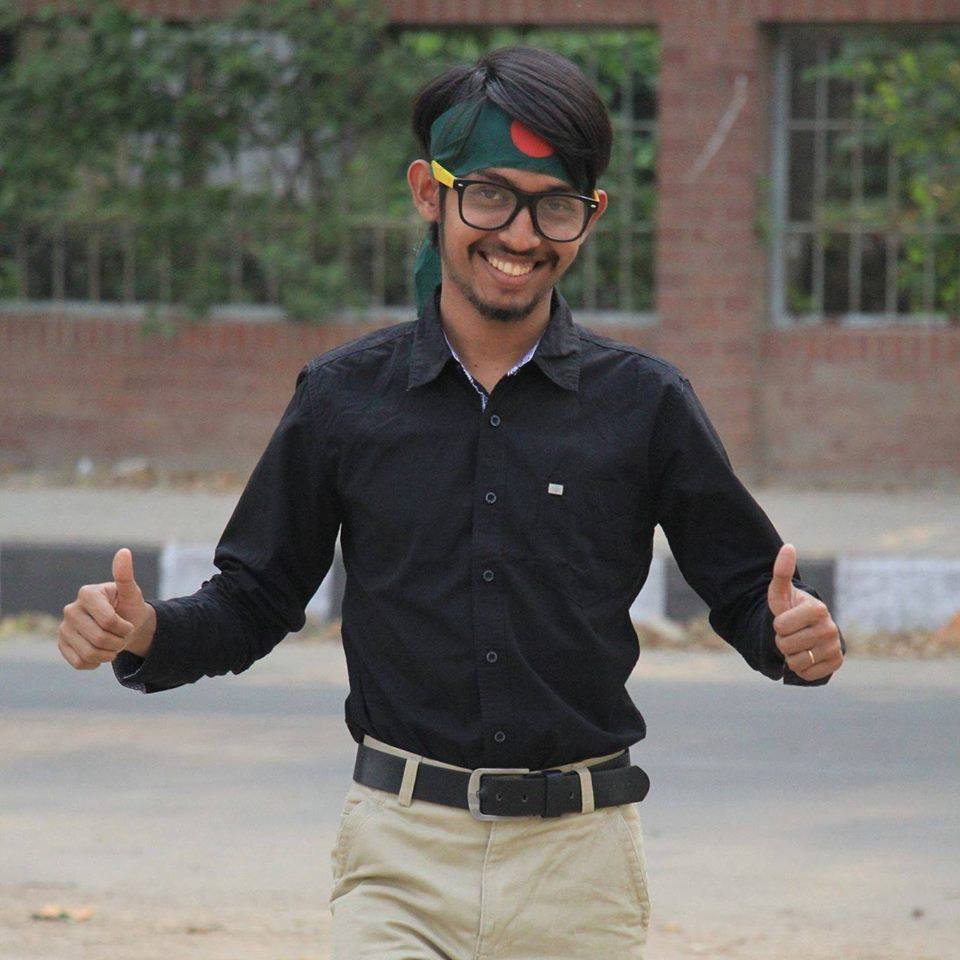 Hi, I am Hredoy. Movie and Travel Freak. You can also call me technology geek. I've spent the past four years working as a consultant in social media marketing along with SEO. I have always been curious about startups to accelerate the growth of new tech products and go-to-market plans.