YouTube has been a very popular platform for young generation people's to become famous overnight. The young people have great addiction towards YouTube. And after the social media Facebook, YouTube is considered as the most used website in Bangladesh. People from all over the world have been using YouTube since 2006 for watching the latest world news and keeping themselves up to date. Many intelligent persons have taken advantage of the fact that there are many viewers of YouTube and they have started using YouTube as a mean to earn their livelihood by entertaining people. As it is said earlier that YouTube has been very popular in Bangladesh too in recent years, so now let's take a look towards the list of top 10 Youtubers of Bangladesh.
Top 10 Youtuber in Bangladesh
01. Tawhid Afridi
Tawhid Afridi runs the most rated YouTube channel of Bangladesh which is of his own name and the channel's name is "Tawhid Afridi". It has almost 1.8 Million subscribers. That's why now he is considered to be the top Youtuber of Bangladesh.
He uploaded the first video on his channel on 3rd February, 2015, but he has been an active Youtuber since 2017. Through his channel, Tawhid doesn't only upload funny videos, but also uploads educative and informative videos which have turned his channel into the most subscribed YouTube channel of Bangladesh.
02. Tahsin N Rakib
Tahsin runs his own YouTube channel named "Tahseenation", which has got more than 785K subscribers. In 2017, he became popular through YouTube by posting his roasted videos of many issues on his YouTube channel.
For his roasting talent, Tahsin is called as "The father of roasting" or "The king of roasting" by the Bangladeshi young people.
03. Prottoy Heron
Prottoy Heron is another most popular YouTube Celebrity of Bangladesh. He and his friends run the channel "The Ajaira Ltd.", which is one of the most popular YouTube channels of Bangladesh. They make remix songs and upload in this channel, which the viewers greatly enjoy.
The most viewed song they made recently is 'Boshen Boshen, Boshe Jan' which has got 11 million views.  The channel has at present more than 1.6 Million subscribers.
04. Salman Muqtadir
Salman Muqtadir is known mostly as the first Youtuber of Bangladesh, although none can completely assure that. The name of his channel is "SalMon TheBrownFish", which was created in February, 2012. It is the most popular YouTube channel of Bangladesh. Through this channel, Salman uploads his self made videos to make people laugh, and also to awaken them against all the wrongdoings around them. Salman very brilliantly makes his videos in a funny way even on the most serious topics of the recent days. His videos are informative at the same time.
This channel of Salman has now more than 1.1 Million subscribers. Salman runs a secondary account in YouTube which is named as "Salmon The PutiMaas" and has 420K subscribers at present.
05. Asif Bin Azad
Asif, with support of his two friends, Rudro Tahsin and Rankin Absar opened his YouTube channel "BhaiBrothers Ltd." in March, 2014 and now his channel is one of the top ranked YouTube Channels of Bangladesh and has 539K subscribers for instance.
Asif and his friends make prank videos most often, but they also make short films or funny videos on talk shows.
06. Shamim Hasan Sarkar
Shamim Hasan Sarkar became a popular figure through YouTube in 2014 by opening his own YouTube channel "Mango Squad", which has now more than 700K subscribers. It is one of the most viewed YouTube channels of Bangladesh. Shamim had opened this channel for the welfare of his country's common people which he funnily says 'Mango People', and from that idea of his, he named his channel as "Mango Squad".
Shamim roasts recent issues in hilarious ways and try to make people conscious against the inhuman deeds through his videos. All of his roasted videos contain a secret message by which he wishes to enlighten his country's people. Besides running this famous YouTube channel, Shamim also acts in TV series, dramas, telefilms etc.
07. Shouvik Ahmed and Tamim Mridha
The channel they run in YouTube is named as "Gaan Friendz". It was created in the year of 2015. Shouvik started this channel with accompany of some of his friends but as of now only he and Tamim run the channel. They make parody songs to entertain people and upload on the channel.
The channel has got more than 650K Subscribers.
08. Sakib Rifat and Syed Shaman Rahman
These two buddies have become popular Youtubers by opening their own channel, "Bangla Talkies", in October, 2016. And on the channel, they upload funny dubbed Bangla videos which viewers greatly enjoy.
Their channel is now blessed with more than 700K subscribers and the popularity is only increasing day by day.
09. Mahtim Shakib
Mahtim Shakib has become a YouTube Star by uploading his song cover in 2018. His name in the top 10 Bangladeshi Youtuber List can surprise anybody but the fact that he has got 588K subscribers in only a year which denotes how famous he is, can't be denied by anyone.
Mahtim although hasn't sung song of his own till now, rather has only covered songs of other famous singers like Arijit Singh, still people like his voice and his singing style for which he has turned into a fame overnight. Young people have started listening to his 'Old Bangla Song's Covers' too.
10. Sabbir Arnob
Another young star, Sabbir, along with some of his friends, started a YouTube channel named "Prank King Entertainment" in August, 2013, which is now one of the most popular YouTube channels of Bangladesh because of having 1.2 Million subscribers.
He and his friends make videos of parody songs or roast recent issues and then upload those in their channel to entertain people.
YouTube has been a very effective platform in recent years for giving people stardom overnight and none can be escaped from the addiction of it once they start using it or open account in YouTube.
If you're also a YouTube user from Bangladesh and spend a certain time everyday in watching various videos on YouTube then why you do not enrich our desi youtubers by being a subscriber and viewer of their channel? Although subscribing is a later option, but atleast you can have a look at their accounts and then judge if this list of top 10 Youtubers of Bangladesh is right or not, isn't it?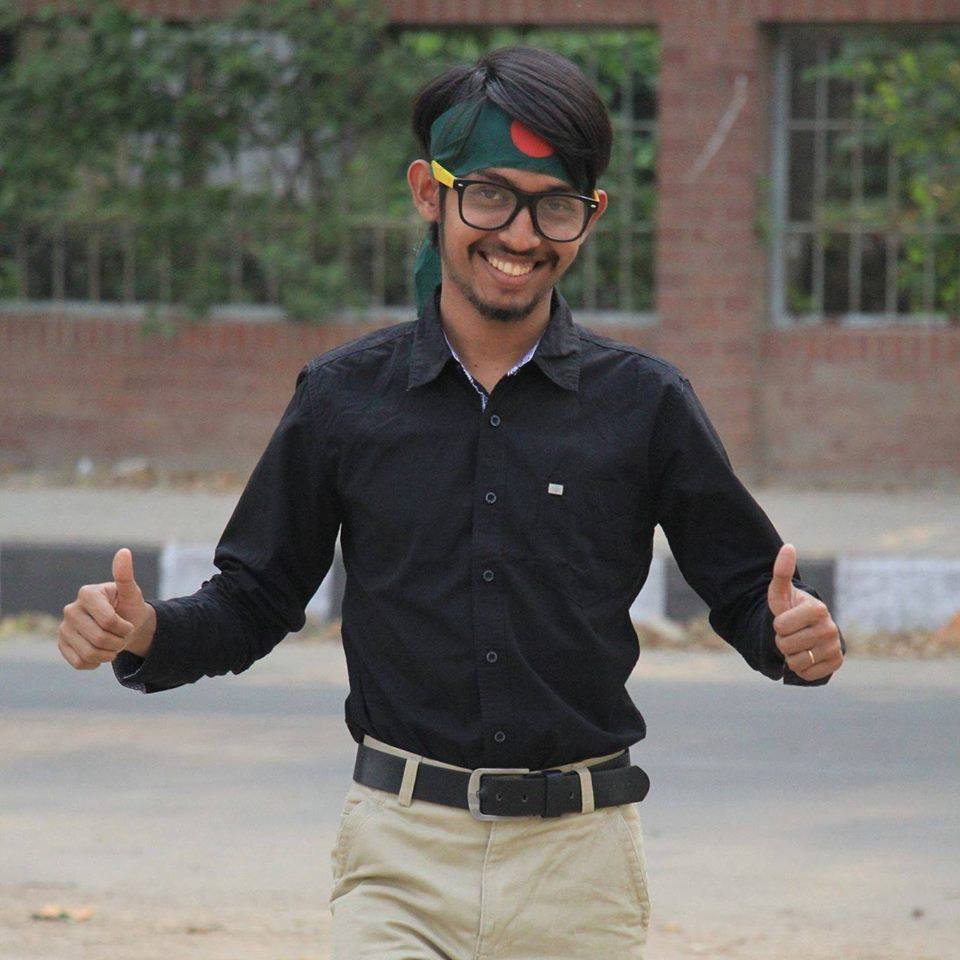 Hi, I am Hredoy. Movie and Travel Freak. You can also call me technology geek. I've spent the past four years working as a consultant in social media marketing along with SEO. I have always been curious about startups to accelerate the growth of new tech products and go-to-market plans.