Advocate generally a person who puts a case on someone else's behalf. According to the Black Law Dictionary Advocate is one who assists, defends or pleads for another and renders legal advice and aid before a court of law. In this article We will Talk about Top 10 Lawyers in Bangladesh. Hope, you Like it.
Top 10 Lawyers in Bangladesh
1# Barrister Rafique Ul Haq
Barrister Haq is one of the most prominent Advocate of Bangladesh and also former Attorney general of Bangladesh during General Ershad's government. He was born on 2nd November 1935 in Calcutta Bengal presidency, British India. He received LL.B. degree from Calcutta University in 1958.
In 1962 he was called to the Lincoln's Inn. In 1960 he enrolled as an Advocate in Calcutta High Court and now passes his 60 years of Advocacy career. In 1975 he joined as a senior Advocate in Appellate Division of the Supreme Court of Bangladesh.
Barrister Haq served as the counsel of the then Bangladesh Awami League president Sheikh Hasina and Bangladesh National Party Chairperson Khaleda Zia when they were charged for corruption cases during 2006-2008 Bangladeshi Political crisis.
2# Dr. Kamal Hossain
Dr. Kamal Hossain is known as the father of the Constitution of Bangladesh. He is a Lawyer. Politician and freedom fighter of Bangladesh. He born on 20 April 1937. He received a Bachelor of Jurisprudence degree from the University of Oxford in 1957.
At the time of Liberation war of Bangladesh Dr. Kamal served as the Minister of Law, Minister of Foreign affairs and Minister of Energy. He is head of "Kamal Hossain and Associates" law firm. He was the legal counsel of Sheikh Mujibur Rahman during the "Agartala Conspiracy case".
He was also considered as a candidate for the post of United Nations Secretary General. He was appointed as a judge ad hoc by Malaysia for the International Tribunal for the Law of the sea in the case Malaysia vs Singapore (2003).
3# Dr. Shahdeen Malik
Dr. Shahdeen Malik is a senior Advocate of Bangladesh Supreme court and Honorary Director of Bangladesh Institute of Law and International Affairs. Dr. Malik studied law in Lumumba University, Moscow in 1979. University of Pennsylvania Law school,Philadelphia in 1984. And got Ph. D. from School of oriental and African studies, London University, 1994.
He started his career as a Lecture at Department of Law, University of Dhaka in 1980. From 2003 he has spend most of his time as an Advocate of the Supreme court. He served BRAC University as the Founder Director and Professor of school of Law till 2015.
He is adjunct faculty of University of Asia Pacific. Dr. Malik has worked as a short term consultant for a number of United Nations Agencies – UNDP, ILO, UNICEF.
4# Abdul Baset Majumder
Abdul Baset Majumder is a popular and senior lawyer of Bangladesh Supreme court who served as the Vice-president of Bangladesh Bar Council. He also served as the president of Bangladesh Supreme court Bar Association.
Majumder is the president of Bangabandhu Ainjibi Parishad. He has completed his LL. B. and LL.M. degree from Department of Law, University of Dhaka. He is a member of Bangladesh National Narcotics Control Board.
5# Mahbubey Alam
Mahbubey Alam is a senior lawyer of Bangladesh Supreme court who currently serving as the Attorney general for Bangladesh since, 2009. He was born on 17 February 1949 in Munshiganj, Bangladesh. He completed BA(Hons) in Political Science and MA in Public Administration from University of Dhaka.
He started practice in the High Court Division in 1975 following graduation. He also attained two diplomas in Constitutional Law and Parliamentary institutions and Procedures in 1979 from the Institute of Constitutional and Parliamentary studies (ICPS) in India.
6# Anisul Haq
Anisul Huq is a well known politician and lawyer of Bangladesh who is currently serving as the Minister for Law, Justice and Parliamentary Affairs. He elected Member of Parliament from the Constituency of Brahmanbaria -4.
He completed his BA, MA degree in English Literature from University of Dhaka. And then achieved an LLM degree from King's College, London. He is the son of Advocate Serajul Haq, lawyer and former member of Parliament.
7# Monjil Morshed
Monjil Morshed is a well known and popular lawyer of Bangladesh who draws the wide attention of media for dealing with writ petition in the court. He predominantly has been working a lot where the Public interest lies. He is the president of Human Rights and Peace for Bangladesh (HRPB).
8# Sara Hossain
Barrister Sara Hossain is an Advocate of Bangladesh Supreme court and an honorary executive Director of Bangladesh Legal Aid and Services Trust. She has completed her Alma mater from University of Oxford and University of London.
She played a key role in challenging fatwa violence, where fatwas are issued to mete out degrading and violent punishment to women and girl. She also opposed the two finger test in rape and sexual assault cases and forced veiling. Sara Hossain is the daughter of Dr. Kamal Hossain.
9# Syeda Rizwana Hasan
Syeda Rizwana Hasan born on 15 January 1968 is a Bangladeshi attorney and environmentalist. She has particularly focused on regulations for the ship-breaking industry in Bangladesh.
She is awarded Goldman Environmental prize, Ramon Magsaysay Award for the uncompromising courage and impassioned leadership in a campaign of judicial activism in Bangladesh that affirms the people's right to a good environment as nothing less than right to dignity and life.
She has successfully sued organizations involved in filling lakes to build real estate, the improper use of polythene, hill-cutting, deforestation, shrimp farming and building illegal establishment on St. Martin's island.
10# Dr. Sultana kamal
Dr. Sultana kamal is a Bangladeshi lawyer and Human rights activist. She is the executive director of Ain-o- shalish kendra, a civil rights organization. In 2006 she served as adviser in the caretaker government of Bangladesh during the 2006-2008, Bangladeshi Political crisis. In 1971 she also joined the Mukti Bahini and was one of the founders of the Bangladesh field Hospital in Agartala for the freedom fighters. She is the daughter of prominent Bangladeshi poet Sufia Kamal.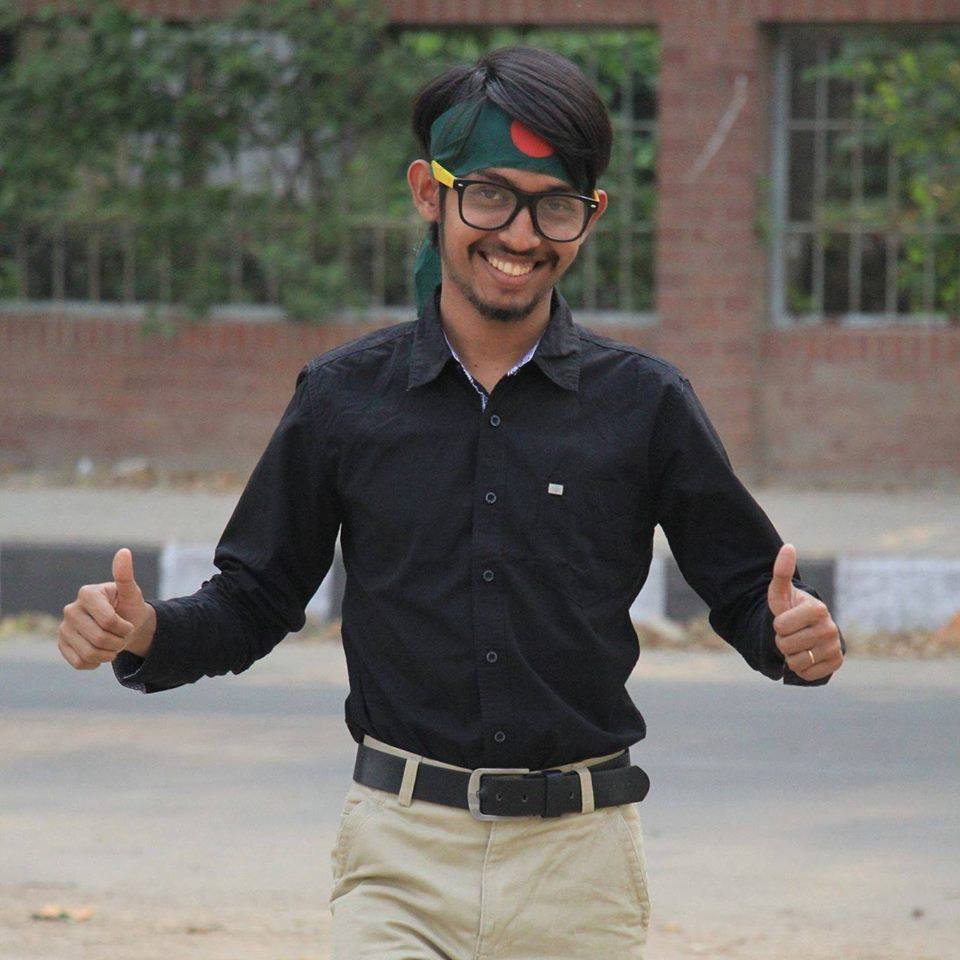 Hi, I am Hredoy. Movie and Travel Freak. You can also call me technology geek. I've spent the past four years working as a consultant in social media marketing along with SEO. I have always been curious about startups to accelerate the growth of new tech products and go-to-market plans.