Chittagong is known as the Commercial Capital of Bangladesh. Chittagong's beautiful hill views and rivers will never fail to be the reasons for your amazement. If you want to have the feelings of being in Heaven by being on earth, then you must visit Chittagong once.
Talking about only ten places of such a beautiful city is tough, but visiting these places is a must for all the natural beauty loving persons. Lets Start.
List of Top 10 Beautiful Places to Visit in Chittagong
01. Patenga Sea Beach
Patenga Sea Beach is a well-known place for tourists in Chittagong. Many people call this beach as "Mini Version of Cox's Bazar". It's near the Bangladesh Naval Academy, so you can pay a visit to the Academy too while visiting Patenga. You can ride in speedboats or horses there.
Also, you can have the lowest costing, mouthwatering street foods in Patenga. People go to Patenga for enjoying both gentle, soothing breezes and beautiful scenarios of Sunset. One more thing, swimming on the beach is quite risky because of the sidelined large rocks.
02. Shrine of Bayezid Bostami
Bayezid Bostami was a great Sufi of Iran. It is believed that he came to Bangladesh once. The shrine of Bayezid Bostami is actually a complex. It is being visited since the year 1831. There are a massive mosque, a large pond and a tomb in the complex. You'll get to see many Bostami turtles in the pond of the complex.
This holy place is situated in Nasirabad's hilly area. Many people believe that Muslim wanderers used to take rest in this area. People of various religions visit this holy place every year.
03. Foy's Lake
Foy's lake is an artificial lake of Bangladesh. It's being a medium of amusement since the year 1924. Though it was made to make arrangements of water for a locality, but later it became a tourist spot because of it's beauty. The Concord Group has built a park in the area.
That park has turned into a great attraction for the tourists in recent years. On every holiday, people visit this place. Those who have children especially go there for getting rid of their monotonous lives and spend happy time.
04. War Cemetery
War Cemetery is a very important tourist spot of Chittagong. The cemetery was built after second world war, which happened from 1939 to 1945. The war cemetery of Chittagong is situated in Badshah Miah Chowdhury Road, Dampara. People from many countries are buried here.
British Army built this cemetery to bury Commonwealth soldiers properly and show them respect. It is believed that over 730 burials are in the cemetery. Anyone may enter the area by a metal gate and get to see many kinds of trees surrounding the cemetery.
05. Chandranath Hill
Chandranath Hill is a fragmented part of Himalayan. It connects Bangladesh and India by Chittagong city and Assam and Tripura states. Many people also know Chandranath Hill as "Sitakunda Hill". An eco-park named "Sitakunda Eco Park" is situated on the foothills of Chandranath Hill.
Chandranath Temple is well known for being the peak place of Chittagong city. The height of this temple is about 1020 feet. You can also visit Suptadhara and Sahasradhara, which are two beautiful waterfalls clinging to Chandranath Hill. Another beautiful place around it is Mahamaya Lake.
06. Zia Memorial Museum
The memorial museum stands where is the home of Ziaur Rahman, a past president of Bangladesh. It's also a previous circuit house of Chittagong. However, the museum has reserved the important memories related to Ziaur Rahman.
You can see the place where Ziaur Rahman was murdered. His blood marks and the marks of the bullets that killed him are also in the museum. You will feel like knowing the history by standing in the story yourself. The museum is situated in the Kazir Dewri area, which is also close to Chittagong Stadium.
07. Chittagong Zoo
Chittagong Zoo covers a land of almost 6 Acres. It's 3 kilometers away from the main city. The zoo is very close to Foy's Lake, so you can visit two beautiful places at once. It was inaugurated on 28th February 1989.
There are almost 320 animals in the zoo and they are from 67 different species. Statistics show that the zoo gets almost 4,38,000 visitors annually. The zoo might be small in area, but very rich in case of the number of animals. That's why it's now a great medium of recreation for people.
08. Jamboree Park
Jamboree Park is known as the most visited urban park in Chittagong. This park is especially popular for offering a special view at night. The reason behind the mesmerism of the park is thousands of lamps. Jamboree Park covers an area of almost 8.55 acres. It is located SM Morshed Road of the Agrabad area in Chittagong. And it has been created recently, in 2018.
The walkways of the park, which are fully covered by lights will not fail to attract you. The water lying in centre of the park will also amuse you.
09. Ship Breaking Yard
Ship breaking yard is a popular place of Bangladesh. It's situated in Fauzdarhat area of Chittagong. It's also known for being the biggest ship breaking yard around the world. Ship breaking got recognition in 1974 in Bangladesh.
Though it's known as a risky job all over the world, even then many people earn their livelihood by this. This is the reason of employment of more than 2 lakhs Bangladeshi people too.
About half amount of steel in Bangladesh are delivered from there. Tourists visit the place to experience something different from ordinary views.
10.Chittagong University
Chittagong University was established on 18th November, 1966. More than 24 thousands students study in this University at present. The University is one of the largest universities of Bangladesh, which covers area of almost 2110 acres. The campus is situated in Hathazari upazilla, and is 22 kilometres away from the city.
The hilly natural views inside the university always astonish it's visitors. There's also a fantastic museum inside the campus, which is the only university running museum in Bangladesh. It's very enriched, especially in articles, so you should definitely go to visit the Museum.
conclusion
So, these are the Top 10 Beautiful Places to Visit in Chittagong. If you've read this article, don't forget to share your thoughts with us on the comment section.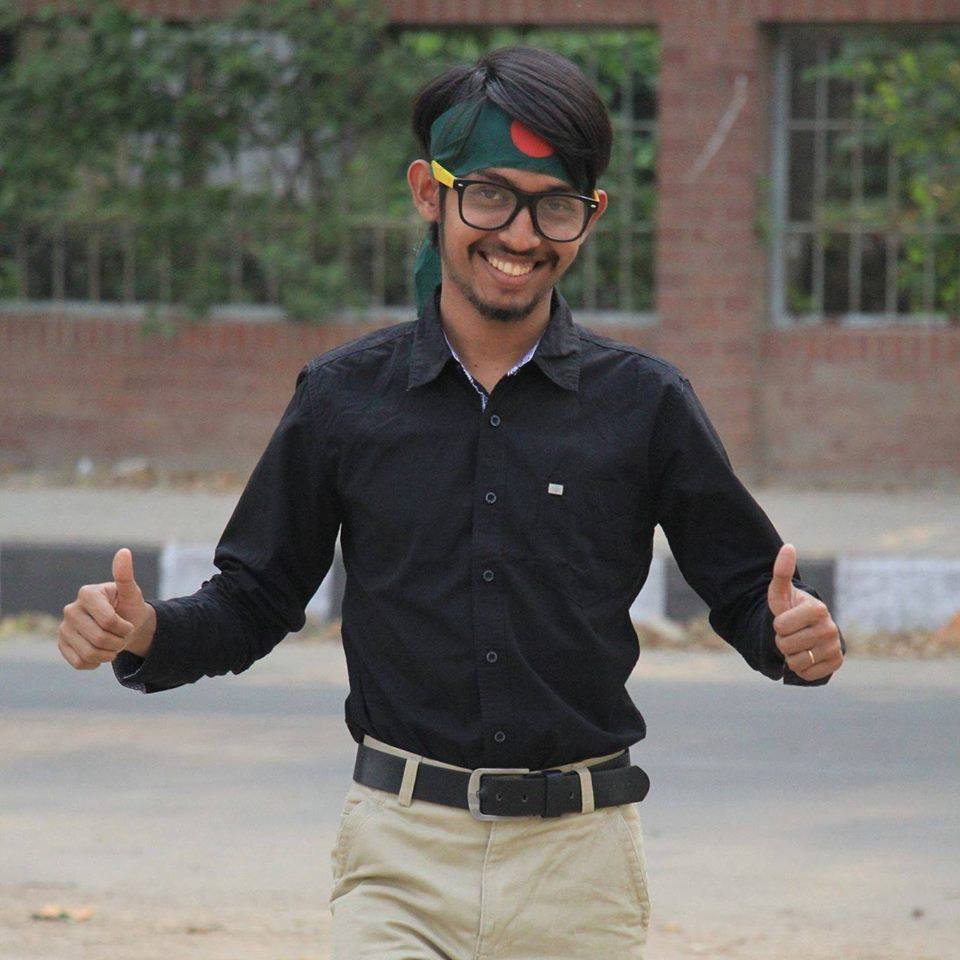 Hi, I am Hredoy. Movie and Travel Freak. You can also call me technology geek. I've spent the past four years working as a consultant in social media marketing along with SEO. I have always been curious about startups to accelerate the growth of new tech products and go-to-market plans.