Every parent in Bangladesh dreams their son or daughter will become an engineer or a doctor one day. Well, I must mention it's a tradition here in Bangladesh that if someone becomes a doctor or an engineer they become respected throughout their family members and society.
But those days are over.
A few years back if a science group student wanted to study in BBA it would have literally considered as a crime. I am not joking but now even a lot of science students are pursuing their career through graduating in the BBA department.
Those who don't have the opportunity to study in a public university today's article are for those students.
Private Universities of Bangladesh have come a long way. They have improved dramatically throughout last 8 to 10 years. So now, the private university people neglected a few years back that same university is pretty hard to get admitted into.
So a lot of the students who didn't the chance to study in their desired public university are happily pursuing their dream subject with a private university in this case which is BBA.
Today we will be looking at Top 10 Private University in Bangladesh for BBA.
1. North South University (NSU)
NSU is The Best Private University to study BBA in Bangladesh. I know that's a bold statement but they have earned it by their achievements. NSU is the 1st private university in Bangladesh which is established in 1992. NSU offers students a variety of subjects but they are especially known for their BBA department. NSU is located in the Bashundhara R/A. NSU has a beautiful and eye-catching campus with a lot of facilities. The alumni of NSU are leading some of the biggest multinational companies in our county which shows us how much effort they put towards their students. NSU has a lot of clubs which enables students to practice their co-curricular activities and enhance their leadership skills. NSU has a variety of scholarship for its students.
2. BRAC University (BRACU)
BRAC University is the number 1 ranked Private University of Bangladesh according to the QS Asian University Rankings 2018. It was founded by Fazle Hasan Abed as a brunch of BRAC Organization in 2001. BRACU is situated in Mohakhali, Dhaka. It has a residential campus in Savar where students of BRACU must complete one semester. It's a completely new experience for the students. BRACU tries to groom up their students and show how it feels to live in a hostel without your parents which are new to most of the students. BRACU is well known for its BBA department. So BRACU is one of the top university in which students want to study BBA. BRACU offers students scholarship starting from full free scholarship to partial tuition waivers.
3. Independent University of Bangladesh (IUB)
IUB is one of the oldest private university in Bangladesh and one of the Best Private University for BBA department. It was unveiled as a private university in 1993. Since then this institution is known for its academic excellence. IUB currently has more than 7500 undergraduate and postgraduate students which clearly shows how much popularity it has gained through its success in academics. It is located in Bashundhara R/A. It offers an undergraduate BBA degree with available areas of concentration are finance, general management, accounting, human resource management etc.
4. East West University (EWU)
EWU is situated in Aftabnagar, Dhaka. EWU was established in 1996. This private university is one the better option if you want to study in the BBA department. It has a very nice campus as well as amazing faculties. Not only BBA, but EWU also offers a variety of subjects to choose from that is why it is among one of the top private university students want to get admitted to. Currently, this university has more than ten thousand students. It has clubs for students so that they can practice and perform their co-curricular activities. You can complete both BBA and MBA from here.
5. American International University of Bangladesh (AIUB)
AIUB has made giant strides in the right direction since it has been established in 1994. It is an inspiration for all the other newly assembled universities. One of the oldest private university and one of the best for BBA department. AIUB is the institute where leaders are born. Graduated from this university stride amongst the highest positions in the corporate section. It looks after students with scholarship so that who doesn't have the financial ability and support also can study in this university.
6. University of Liberal Arts Bangladesh (ULAB)
University of Liberal Arts Bangladesh has progressed leaps and bounds as a Private University. ULAB was established in 2002. If you are living in the middle part of Dhaka than ULAB is the go to university for you because it will not give you any traveling issues. ULAB is well known for its BBA and media journalism departments.
7. Ahsanullah University Of Science and Technology (AUST)
AUST is established in the year of 1995 by Dhaka Ahsania Mission. AUST is very famous for its engineering departments but it also has a commendable BBA department. It has a very beautiful campus situated in Tejgaon industrial. Only those students who have GPA 5 in HSC can collect the admission exam form, so right from the beginning who got to be a good student. They have the best faculties in the engineering departments. You have to keep in mind It holds 2 semesters a year and the credits are fixed so you can't choose with your own will.
8. Daffodil International University (DIU)
Daffodil groups founded Daffodil International University in 2002. DIU is situated in Dhanmondi, Dhaka. It also has a permanent campus is Ashulia. It's new compared to the other private universities on this list but don't let that fool you.it triumphs is noticeable. It has one of the biggest parament campus amongst the private universities with almost 150 acres of land. Recent up to date facilities and very good teaching method makes it one the leading private university in Bangladesh.
9. University of Asia Pacific (UAP)
UAP was unveiled as a private university in 1996. UAP is situated Farmgate, Dhaka and has a spacious and beautiful campus there. UAP has very renowned faculties in BBA department. Normally UAP tends to push their students really hard to achieve their CGPA hence only the best students come out of the university as graduates.
10. United International University
UIU is located in Madani Avenue, Satarkul, Dhaka. It is a newly established university if you compare it with some of the other universities on the list. It was established in 2003. It was located in Dhanmondi, Dhaka just a few years back but now it is moved to its permanent campus. This private university has advanced tremendously over the years. From a newly unveiled university to one of the most looked up to private university in Bangladesh. Their permanent campus is amazing with a huge field right in front of the academic building where a student can relax and play sports of various kind. It is famous for its BBA and engineering department.
Conclusion:
BBA was a subject that was hugely neglected in Bangladesh just a few years back and if you wanted to study BBA in a private university that would seem to be almost impossible. Now people started to see the potential in this subject and day by day students are getting more attracted to this department. So these are our Top 10 Private University in Bangladesh for BBA.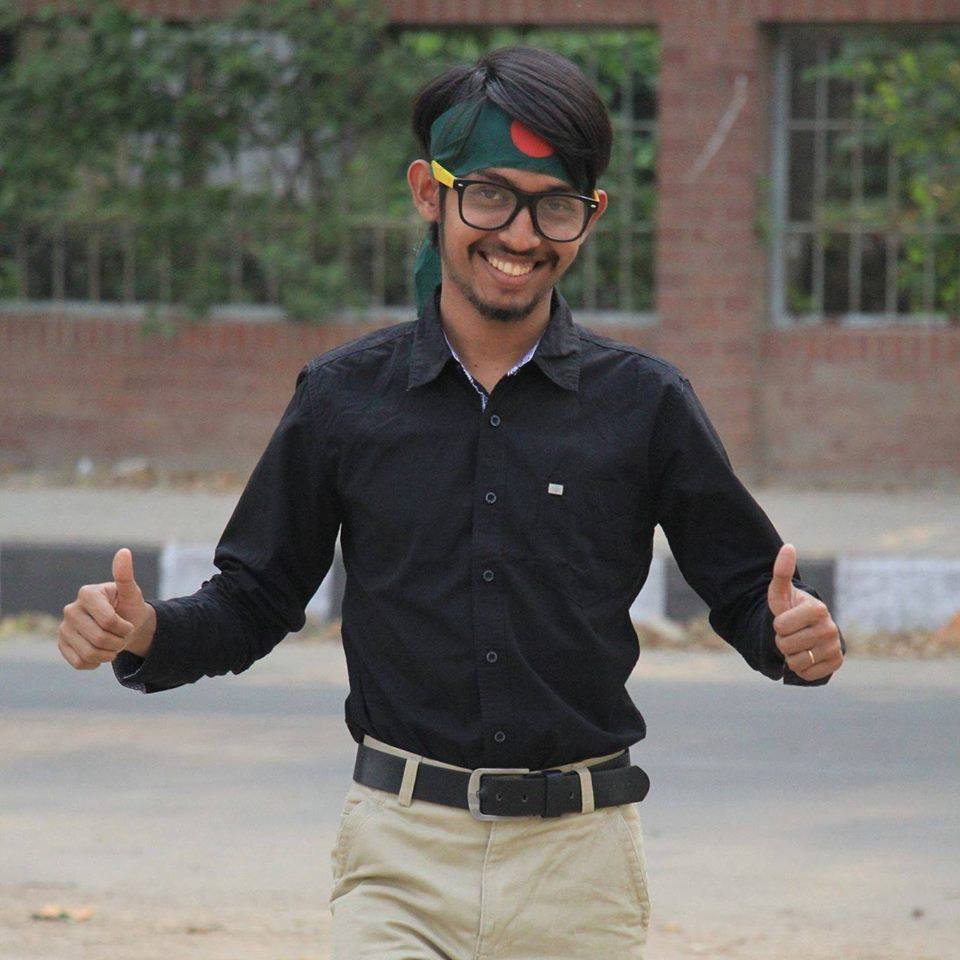 Hi, I am Hredoy. Movie and Travel Freak. You can also call me technology geek. I've spent the past four years working as a consultant in social media marketing along with SEO. I have always been curious about startups to accelerate the growth of new tech products and go-to-market plans.