By reading or seeing the word "Artist", several thoughts might come to your mind. Well, to make you clear, in this article, we'll be talking about top 10 artists in Bangladesh whose paintings and sculptures have made them world famous. This list contains both the names of dead and alive artists who are considered to be legendary persons for their artworks in Bangladesh.
List of Top 10 Artists in Bangladesh
01. Zainul Abedin
Zainul Abedin is one of the most known artists of Bangladesh. Also, he's among the most popular artists of Bengali History. He was born in Mymensingh in 1914 and he died in 1976. He is called as "The father of modern arts". Zainul Abedin is especially known for the drawing he made during the great famine of 1943. He drew that painting by using Chinese ink and brushes. It was him, who established "The Institute of Arts and Crafts" in Bangladesh after the partition of Indian subcontinent. That Institute is known as "Charukola Institute" now. Some of his great paintings are "The Struggle", "Rebel Cow", "Nobanno", "Two Faces" etc.
02. Quamrul Hassan
Quamrul Hassan was born in Calcutta in the year of 1921. After the partion of Indian Subcontinent, he took part in establishment of "The Institute of Arts and Crafts" along with Zainul Abedin. He is named as "Potua" because of his potentiality as a folk artist. He is known mostly for two famous paintings of his, one is a monstrous painting of Yahya Khan (President of Pakistan then) and another one is named as "Desh Aaj Bisshobehayar Khoppore", which was drawn centering the dictator president of Bangladesh, Hussain Muhammad Ershad. His other notable works are "Goon Tana", "Biral", "Naiyor" etc. His paintings were all about the rural people of Bangladesh.
03. S.M.Sultan
S.M. Sultan (Sheikh Muhammad Sultan) was born in 1923 in Norail district of Bangladesh. He started drawing by making sketches at first. Sultan took admission in an art school and later he used to earn his livelihood by drawing. He tried to portray the classification problem in his drawings. He drew the daily lives of lower class people and brought them to light. And with rural people's living, he also added nature as a main ingredient in his paintings. "Hatyajoggo", "Chordokhol", "Harvesting" etc. are his famous paintings. During the second world war, he roamed in many countries. That's why most of his paintings didn't survive. In 1994, he died in Jessore.
04. Hamidur Rahman
Hamidur Rahman was a famous figure of Bangladesh. He was a sculptor and an artist. He is mostly known for designing the central Shaheed Minar of Bangladesh, which is located in Dhaka. Hamidur Rahman also became graduate from Dhaka Art College. He had also taken dgrees on art from prestigious institutes of Paris, USA and London. He earned fame by working as a professor in McDonald and Cartier Polytechnic. During Second World War, his abstract paintings drew attention of people. The main reason of his uniqueness is he experimented with different kinds of techniques and styles. He used symbols to make understand people meaning of significant things. He did some excellent works like "Boat Composition", "Fishermen's Village", "Borak Dudul" etc.
05. Nitun Kundu
Nitun Kundu was one of the best sculptors of Bangladesh. He was also an entrepreneur and he established the well known furniture brand "Otobi" in 1975 in Bangladesh. Nitun Kunda was born in 1935 and died in 2006. He had taken his degrees from Dhaka Art College. He played a very active role in Liberation War along with Quamrul Hassan and his accompanies. During Liberation War, two of his works gained very much popularity. They are "Banglar Hindu, Banglar Bouddha, Banglar Christian, Banglar Musalman; Amra Sabai Bangali" and"Sada Jagrata Banglar Mukti Bahini ". He also made a sculpture named "Shabash Bangladesh" showing respect to the freedom fighters, which is situated in Rajshahi University.
06. Novera Ahmed
Novera Ahmed was a popular artist of Bangladesh, who was mostly known as a sculptor. She died recently in Paris in 2015, but was a Bangladeshi citizen. She is called as "The Pioneer of Sculpturing in Bangladesh". Famous artist like Zainul Abedin had praised her works. She had achieved many prestigious awards like "Ekushey Padak". Novera studied under sculptors of different countries and also she achieved degrees from many places. That's why she was influenced by many country's cultures and many artist's styles. Novera had designed the "Central Shaheed Minar" of Bangladesh along with Hamidur Rahman. Her sculptors are restored in Bangladesh National Museum. She had interest in spray paintings which made her more different from others.
07. Shahabuddin Ahmed
Shahbuddin Ahmed is a renowned artist of Bangladesh. His paintings are exhibited worldwide. He has obtained many prestigious awards like "Independence Day Award" of Bangladesh. As he's a resident of France now, there his paintings have also brought fame for him. Shahabuddin was born in Narsingdi in 1950. He graduated from Dhaka Art College, which is now known as Dhaka University's "Faculty of Fine Arts". And later he got scholarship and flew towards France. Shahs Uddin is a freedom fighter and he drew many pictures on our Liberation War. He also drew some influential person's portraits. It is said that Shahabuddin is influenced by European artists and so his painting are too different from other's.
08. Hashem Khan
Hashem Khan is another popular artist of Bangladesh. The people who have contributed in enriching Bangladeshi Art, Hashem Khan is one of them. He was born in 1941 in Chandpur District. He took degrees from Dhaka University's Faculty of Fine Arts. Later, he joined as a teacher there. Just like Shahabuddin Ahmed, he also took part in Liberation War in 1971. He has drawn many pictures of War as an effect. He also focuses on rural people's living and their vision while drawing. Hashem Khan has a great participation in establishing "Bangladesh National Museum". In 1992, "Ekushey Padak" adorned his works. He has also got "Independence Day Award" of Bangladesh in 2011.
09. Mustafa Monwar
Mustafa Monwar is a known face of Bangladesh. He is known as a sculptor and an artist at a time. But he also performs in shows at Television and Radio. Also, he is a professor. He took his degrees with great numbers from Kolkata's Govt. Art College. He is known worldwide for his original puppet shows. He starred it from the time of Liberation War in 1971. Mustafa Monwar directed many famous puppet shows like "Rakkhosh" (The Monster), "Agacha" (Weed), "The Brave Farmer" etc. That's why people also call him as "The Puppet Man of Bangladesh". He achieved "Ekushe Padak", "Zainul Abedin Gold Medal", "Anando Bichitra Award" and many more awards for his tremendous performances.
10. Rafikun Nabi
Rafikun Nabi, also known as "Ranabi" is known as a famous cartoonist in Bangladesh mainly. But he's also an artist who draws different kinds of paintings. He's 76 years old but still continues his profession and has been active since 1964. He took his degrees from Dhaka University's Faculty of Fine Arts and Crafts. He has got two of Bangladesh's best artists, Quamrul Hassan and ZaZainul Abedin as his supervisor. Rafikun Nabi started his career by starting work in "Weekly Purbodesh", in 1963. Later, he has served many popular supplementary newspapers like "Shochitro Shondhani", "Weekly Express", "Weekly Bichitra" etc. But he's mostly known for creating a realistic character "Tokai" in 1977, which got published in "Bichitra".
conclusion
So, these were the top 10 artists in Bangladesh. If this article seems to be helpful to you, and you like this article, kindly do not forget to share and if there is any suggestion to improve our writing, please leave your comments below. Thanks for reading the article.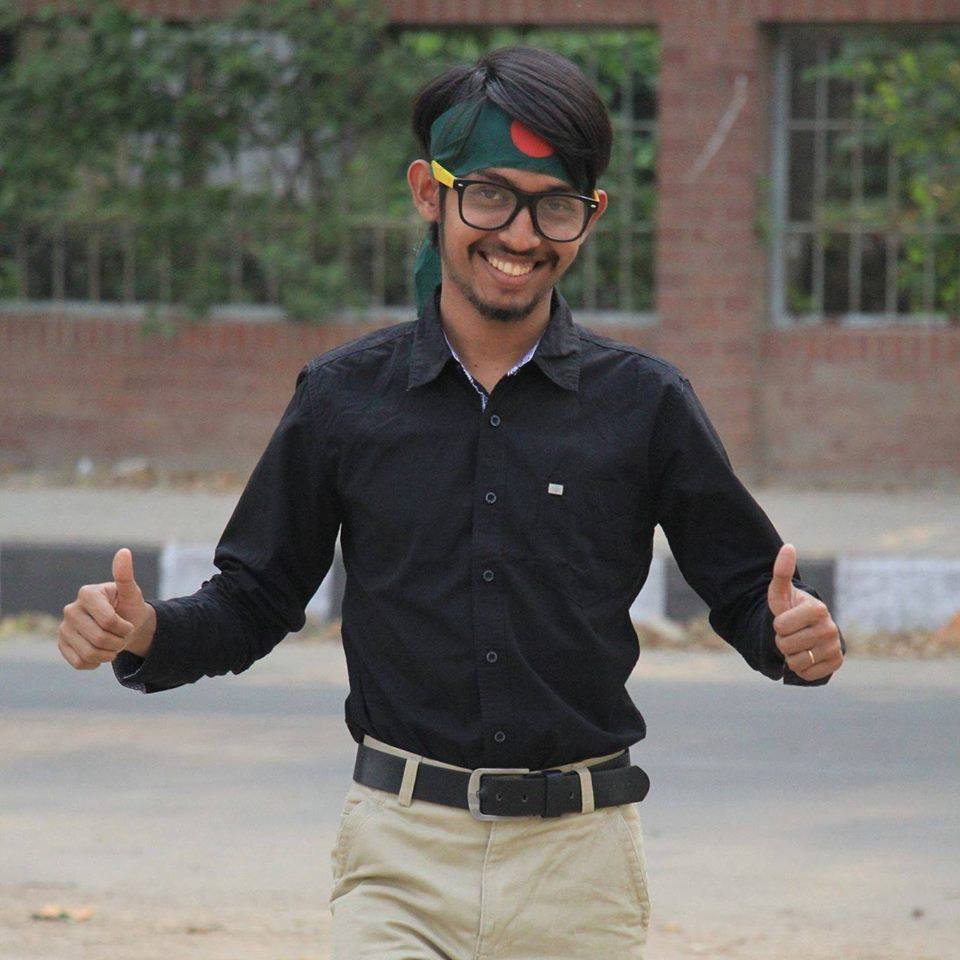 Hi, I am Hredoy. Movie and Travel Freak. You can also call me technology geek. I've spent the past four years working as a consultant in social media marketing along with SEO. I have always been curious about startups to accelerate the growth of new tech products and go-to-market plans.