Music is a very important sector of any culture. Bangladesh is a culture-loving country. Like other essential things, music is a part and parcel of our daily life. Nowadays, Bangladesh has been competing with other countries by forming every kind of music.
Here, people of every age love to be entangled in the rhythm of music and murmur with the tunes. Let's know about the top music bands which have enriched Bangladeshi culture and made it reach to every corner of the country.
Top 10 Music Bands in Bangladesh
01. Nogor Baul
The band "Nogor Baul" is popular for it's lead role James. He is one of the best singer of Bangladesh. His full name is Faruque Mahfuz Anam. People call him as "Guru" of Bangla Music. He has also play backed for some Bollywood movies. So his popularity has also spread in India.
James had founded the band in 1977. Along with him, the other performers of this band are – Funty in Drums, Swapan in Bass Guitar and Pablo as keyboardist and back vocalist.
"Nagar Baul" has released only four studio albums throughout their long career. Their popular songs are "Kobita", "Taray Taray Rotiye Debo", "Pagla Hawa", "Mirabai", "Amar Shonar Bangla" etc.
02. Aurthohin
Band "Aurthohin" is active since the year of 1998. The band's main face is Saidus Sumon, who is mostly known as "Bass Baba" in Bangladesh. People in Bangladesh consider him as the best bassist of Bangladesh. He's also the main vocal of this band.
The other members are – Shishir in Guitars and Keyboards, Mark Don in Drums and Back Vocal and Mahaan Fahim in Guitars. A very famous musician of Bangladesh, Raef Al Hasan Rafa was once also a member of Aurthohin. He parted ways from the band in 2016.
The most heard songs of this band are "Chaitei Paro", "Anmone", "Epitaph", "Nikrishto", "Odvut Shei Cheleti" etc. Aurthohin has released seven albums so far.
03. LRB
Many people don't know the full form of the band which is "Love Runs Blind". The band was formed in 1991. A very famous musician, Ayub Bachchu was the founder of this band. He was known as one of the best guitarists of Bangladesh.
At present, the members of this band are Swapan, who plays guitar and also is the vocal of the band and Mizan who is another vocal of the band. LRB has released 14 albums till present and the last album was released in 2016.
LRB has gifted beautiful songs to the listeners like "Shei Tumi", "Hashte Dekho", "Ekhon Onek Raat", "Ashole Keu Shukhi Noy", "Rupali Guitar", "Meye" and many more.
04. Miles
Miles is a very old music band from Bangladesh. It's because the band was formed in 1979. Their popularity is high in both Bangladesh and West Bengal. A very popular musician in Bangladesh, Happy Akhand had formed this band.
Now the two main faces of this band are Hamin Ahmed and Shafin Ahmed. These two brothers are Vocals and bassists of the band. The other members are – Jewel in Lead Guitars, Turjo in Drums and Manam in Keyboards.
The band has released ten studio albums so far. They have also released a combined album named "Best of Miles". Their popular songs are "Firiye Dao", "Neela", "Hridoyhina", "Jala Jala", "Dhiki Dhiki", "Aaj Jonmodin Tomar" etc.
05. Artcell
Artcell has achieved the number one position in recent years. Artcell started entertaining Bangladesh, in 1999. Like Bangladesh, this band is also very popular amidst the people of Kolkata.
The main face of this band is now George Lincoln D'Costa. Another lead role Ershad Zaman left the band in 2017. Other members are – Shaju in drums, Faisal in lead guitar, Cezanne in the bass.
The band has released only two albums named "Onno Shomoy" (2002) and "Oniket Prantor" (2006). Artcell's most popular song is "Oniket Prantor". Their other popular songs are "Dhushor Shomoy", "Amar Poth Chola", "Dukkho Bilash", "Obosh Onuvutir Deyal", "Ei Brishti Veja Raate", "Tomake", "Ei Bidaye" etc.
06. Warfaze
Warfaze is another popular music band in Bangladesh. It's known as the "Pioneer Heavy Metal Band of Bangladesh". They had started their journey in 1984 but got recognition mainly in 1991.
Many people consider the Founder of this band, Ibrahim Ahmed Kamal as the best guitarist in Bangladesh. Apart from him, the other members of this band are – Tipu in Drums and Percussion, Ghani in Keyboards, Roger in the bass, Hafiz in guitar and Palash Noor as vocal.
Warfaze has released eight albums till now. "Purnota" is the most heard the song of band Warfaze. Some other popular songs of the band are "Joto Dure", "Tomake", "Rupkotha", "Obak Bhalobasha", "Mone Pore" etc.
07. Shironamhin
Shironamhin is famous for playing three kinds of music all together – Classical, Rock and Folk. The band uses many classical instruments like Flute, Esraj, Sarod, Cello, Violin etc. from time to time.
Tanzir Tuhin was known as the main vocal of the band earlier. He parted ways from the band in 2017. And now the members are – Shafin in Drums, Diat in Guitar, Symon in Keyboard, Zia in Bass and Ishtiaque as Vocal.
The band started entertaining us in 1996. From then, they have released five albums so far.They have also covered some Rabindra Sangeets.The popular songs of "Shironamhin" are "Hashimukh", "Abar Hashimukh", "Ei Obelay", "Valobasha Megh", "Cafeteria", "Bondho Janala", "Jadukor", "Bohemian" etc.
08. Nemesis
Nemesis, a known band of Bangladesh, started their musical career in 1999. They have become very popular in Bangladesh since they released their first studio album.
Mainly they have gained popularity for performing rock songs in different styles from other bands. The band is also famous for performing in charity shows.
They have released only three studio albums named "Onneshon", "Tritiyo Jatra" and "Gonojowar". The leading role of this band is Zohad Reza Chowdhury. Other members with him are Ratul in Bass and Backing Vocal, Rafsan in Guitar and backing Vocal, Zafir in Guitars and Dio in Drums.
Nemesis has gifted us many popular songs like "Kobe", "Obocheton", "Shopnoshur", "Dhushor Vabona", "Gonojowar", "Janala", "Bir" etc.
09. Arbovirus
"Arbovirus" band started their journey in the year of 2002. Arbovirus's main vocal is Sufi Maverick. Suharto Sherif, who plays guitars, helps him by backing vocal. The other members of "Arbovirus" are Ranjan as a guitarist as well as lyricist, Aldnane Alam as a bassist, and Nafeez as a drummer.
The band has released three studio albums with very exceptional names. The names are "64m 53s", "Montobbo Nishproyojon" and "Bishesh Droshtobbo". Arbovirus has gifted us songs like "Hariye Jao", which is one of the most viewed Bangladeshi Band songs.
Their other popular songs are "School", "Omanush", "Shohor", "Roder Kinaray", "Bhenge Felo" etc. They always bring up different lyrics by giving importance to exceptional issues.
10. Joler Gaan
Band "Joler Gaan" has become one of the most popular music bands in Bangladesh in recent years. They started their journey in the year of 2006. They have taken Folk song style as their main ingredient of music which has made them very different from other bands.
Also, the simple lyrics, which are taken from our day to day life attract the listeners. They prefer portable musical instruments and not electricity-based instruments. The main face of this band is Rahul Ananda. There are more than six members playing harmonium, dhol, etc. traditional instruments.
"Joler Gaan" has already released two albums. Their most popular songs are "Bokul Phool" and "Emon Jodi Hoto".
Conclusion
If you think some more information could be added or there are some wrong ones, kindly input corrections or share your information with us on the comment section. And please leave your opinion about Bangladeshi Music Bands Below. Thanks for reading this article!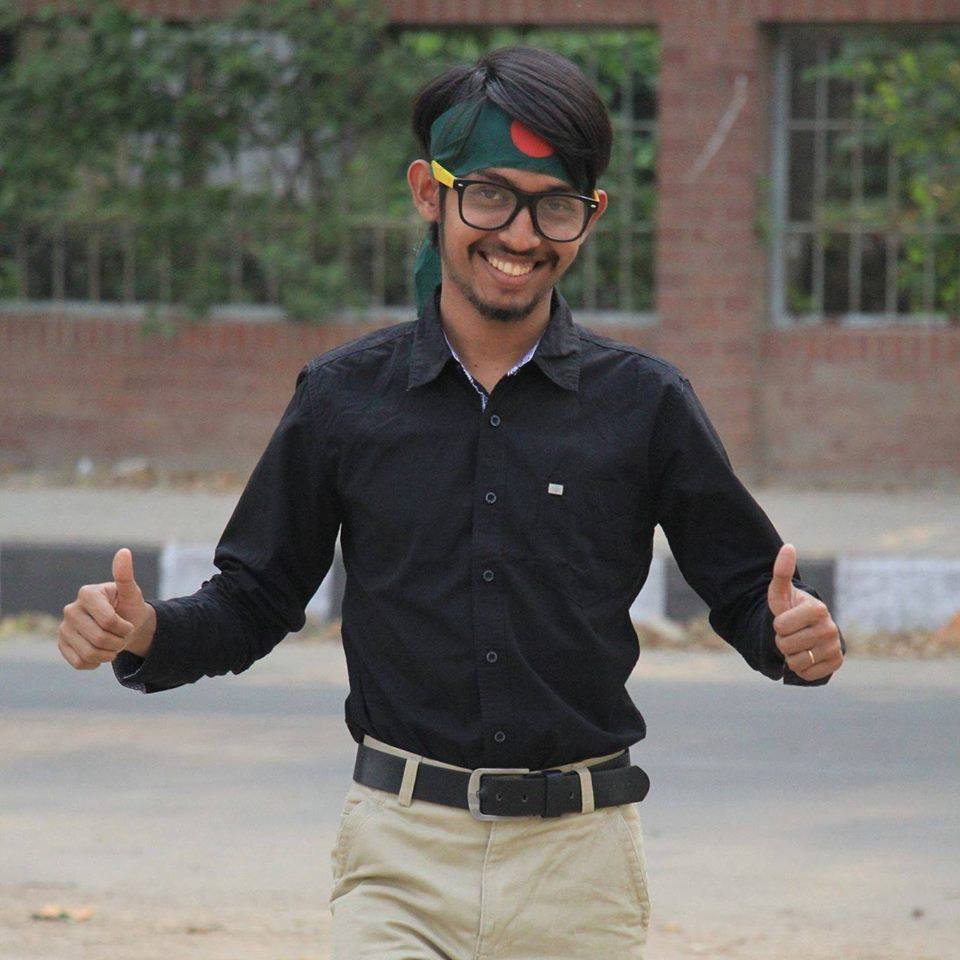 Hi, I am Hredoy. Movie and Travel Freak. You can also call me technology geek. I've spent the past four years working as a consultant in social media marketing along with SEO. I have always been curious about startups to accelerate the growth of new tech products and go-to-market plans.