Bangladeshi dramas are now very popular around the world. These dramas entertain us, sometimes give us important messages too. This sector of media is becoming more popular because of the actors. Bangladesh is blessed with versatile actors.
From time to time, they have showed their efficiency. By their talent and hard work, the actors have made special places for themselves, not only in media, but also in the hearts of the audience. Here we're going to let you know about Top 10 Male TV Actors in Bangladesh who have always managed to amaze us by their acting.
List of Top 10 Male TV Actors in Bangladesh
01. Mosharraf Karim
Mosharraf Karim is mainly known as a very famous TV actor. But he has worked in several films too. "Television", "Third Person Singular Number", "Daruchini Dweep", "Haldaa","Joyjatra" etc. are known as his popular films.
Mosharraf Karim used to work in theatre in childhood. That's how his acting skill bloomed. Then he entered media by working in Ferdous Hasan's Drama "Atithi". This drama was telecasted on Channel I, in 1999.
His popularity raised higher because of his excellent acting in various TV serials such as "Vober Haat", "Jomoj", "Sikandar Box" etc. Now audience yearns on every special occasion to watch him on the silver screen.
02. Chanchal Chowdhury
Chanchal Chowdhury is known worldwide as a bright Bangladeshi actor. He has achieved many awards for his versatile acting skills.
While studying in Dhaka University, he joined a theatre. Then he worked in many popular stage dramas like "Ora Kodom Ali", "Moyur Shinghashon", "Che-er Cycle", "Rarang", "Songkranti" etc. These works made him more interested to enter the colorful media world.
"Goruchor", "Vober Haat", "Potromitali", "Patri Chai", "Gadha Nogor" etc. dramas brought him closer to the audience.
Chanchal is regularly working in films now. His popular films are "Monpura", "Moner Manush", "Aynabaazi", "Television", "Debi" etc. People eagerly wait for his films and dramas on special occasions.
03. Afran Nisho
Afran Nisho started his acting career in 2005. Earlier, he worked in a TVC in 2003. He works both as a model and an actor.
Nisho hasn't lost popularity in all these 16 years since 2003. He has attained more love from the audience's by his talent. He has worked in many popular dramas like "Rumali", "Idiots", "Tom & Jerry", "Day Out", "Opekkhar Photography", "Shunyo Shomikoron", "Mobile Chor", "Me & U", "Proshongshay Ponchomukh", "BeautyFool", "The End", "X-Boyfriend", "Mon Bodol", "Cheka Kheye Beka" etc.
Nisho has also worked in some short films and telefilms. These helped him to be a popular person that he is now.
04. Ziaul Faruq Apurba
Apurba works in both dramas and films. He also works as a model and sings too. He won the show "You Got The Looks" in 2002, where he was crowned as "Mr. Bangladesh". Later, in 2006, he entered the Television World by working in a drama named "Boibahik", directed by Gazi Rakayet.
Apurba started to work in TVCs in 2006. The starting was with an ad of "Nescafe". The ad was directed by famous director Amitabh Reza Chowdhury.
Apurba has worked in many dramas since 2006. Some of his popular dramas are "Golapi Kamiz", "Romizer Aynaa", "X-Factor", "Boro Chele", "Heartbeat", "Relationship", "Shunte Ki Pao", "Batch 27" etc.
05. Zahid Hasan
Zahid Hasan entered in the media world in 1990. And before that, he worked in a theatre. Later, he worked in movies too. His acting in "Shrabon Megher Din" (2000) helped him to achieve "National Award". Another popular movies of his are "Made in Bangladesh", "Amar Ache Jol", "Projapoti", "Haldaa" etc.
Now, he works both as an actor and a director. He and his wife, Sadia Islam Mou, run a production house together named as "Pushpita Visuals".
The popular drama of Humayun Ahmed, "Aaj Robibar" took his popularity to another level. He worked in many popular dramas like "Armaan Vai", "Nishithini", "Toto Company", "Alal o Dulal", "Formal-in" etc.
06. Fazlur Rahman Babu
Babu is a popular Bangladeshi actor. He sings sometimes as singing is his passion. His two songs of Film "Monpura" – "Nithua Pathare" and "Shonai Hay Hayre" paved the way of his being a singer. Later, he published a solo album named "Indubala".
Babu wanted to be an actor from an early age. This dream came true when he got chance to work in soap opera named "Mrittu Khudha" in 1991. Dramas like "Itikotha", "Danob" and "Shundori" added feathers to his gain.
Babu also acts in various movies. Some of his popular movies are "Monpura", "Daruchini Dweep", "Oggatonama", "Aha!", "Haldaa", "Phagun Haway" etc.
07. Farhan Ahmed Jovan
Jovan is a very famous actor and model of Bangladesh. He has gained popularity in no time. Jovan works in TVCs too. An ad of "Banglalink" was his career's turning point. He also worked in TVCs of G TV, Symphony etc.
Jovan's acting career started by working on a popular drama named "University" in 2012. Some more popular dramas of his are "18+", "Valentine's Gift", "Masti Reloaded", "Jonakir Alo", "Height of Love" etc.
Jovan has worked in a film also named "Ostitto". His popular short films are "Okkhor", "Maya", "Moments" etc. He has acted in some music videos like "Icchey Manush", "Ei Je Ami" etc.
08. Tawsif Mahbub
Tawsif wanted to be a musician but ended up being an actor. Now he's considered as one of the most popular and successful actors. Tawsif entered in the media by working in the drama "@18 All Time Dourer Upor", which got much appreciation.
Tawsif has worked in many popular dramas. Some of his popular dramas are "@18 All Time Dourer Upor", "Choro Chunni", "A Journey by Relation", "Better Half", "Too Much", "Faltu", "50% Discount" etc. Recently his "Bachelor" drama series has been adding more to his popularity.
Tawsif also works in TVCs. He has worked with many famous brands like Nescafe, Grameenphone, Pran, etc.
09. Siam Ahmed
Siam Ahmed works in both films and dramas. His debut drama was "Valobasha 101", which made him popular overnight. Siam also very technically handles the role of protagonist in various dramas. "Tomar Amar Prem", "Bokhate", "Goal", "Mon", "Room Date", "15 Din", "Valobasha 101" etc. are some of his excellent successful works.
Siam has worked in few movies. His first film was "Poramon 2" which turned him into a successful film star. His movie "Dahan" was again a super-hit. "Paghun Haway" is his third movie, which is also a successful one.
Siam has worked in some popular music videos like "Deyale Deyale", "Bondhurey", "Cholna Shujon", "Tumi Chaile" etc.
10. Shajal Noor
Shajal is a good looking and talented Bangleshi Actor. Before starting of acting in dramas, he was a model. He also did some TVCs like "Starship Condensed Milk", "Cute Shampoo" etc.
Sajal's hosting started through a magazine show named "Virgin Takdum Takdum" in 2000. Shajal started acting in dramas in 2004. His debut drama's name was "Tokhono Jante Baki". But Afzal Hossain's drama "Hiraful" made his way easier to be an actor. Later he amazed audiences by working fabulously on various dramas like "Dekha Dekhi", "Ekshoto Ek Jora Kacher Churi", "Aha! Prem", "Ditiyo Mukh", "Batashe Prem Bhashe" etc.
Shajal has worked in three films too.
Hope You guys like the article about Top 10 Male TV Actors in Bangladesh. we have also Published an Article about Top 10 Female TV Actresses in Bangladesh Please check this out.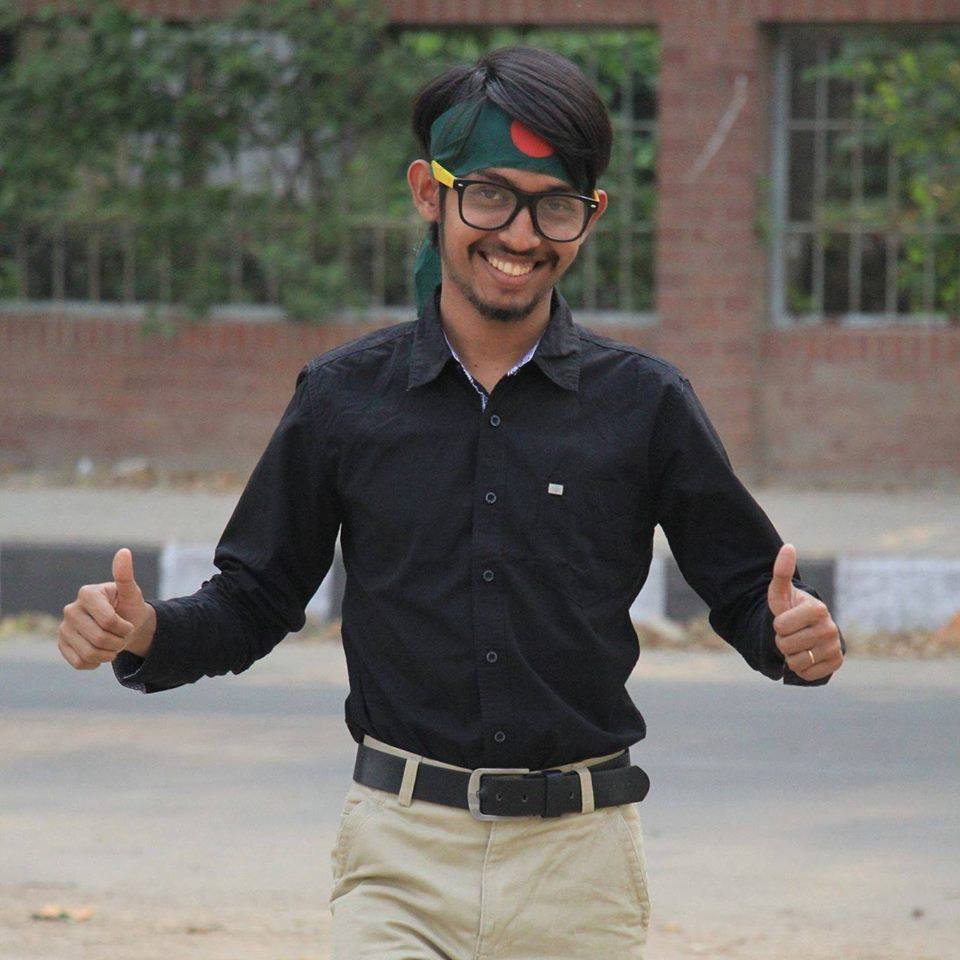 Hi, I am Hredoy. Movie and Travel Freak. You can also call me technology geek. I've spent the past four years working as a consultant in social media marketing along with SEO. I have always been curious about startups to accelerate the growth of new tech products and go-to-market plans.