Reading in a good public university is most of the student's dream. Some students don't have an option. Studying at a private university can be very expensive. Some can't afford that. So some students don't have an option. They must study at a public university so that they can complete their graduation. There is a very limited amount of seat available in public universities. Every year after passing their HSC exam student fight for every single seat. Whoever gets the opportunity, they are treated very special and respected in our society. Today we will be talking about the Top 10 Public University in Bangladesh.
List of Top 10 Public University in Bangladesh
01. Bangladesh University of Engineering and Technology
Bangladesh University of Engineering and Technology shortly known as BUET. Every student's dream is to read in BUET. If you are from a science background. Students fight for every seat in BUET. If you want to get qualified for the BUET admission test, you will need to have a very good score in all the science subjects and English. So, a lot of the students get disqualified here.
BUET admission test question is considered to be amongst the hardest in all university admission test questions. If you get the chance to study at this prestigious university you will immediately get part-time job offers like teaching in the renowned coaching companies. Best amongst the best student's study in BUET so they usually maintain their CGPA very high.
Companies hire BUET student as soon as they complete their graduation or postgraduation. BUET offers only engineer basis subjects. It will take a very little amount of money to study here. So, if anyone gets the chance to study here no one wants to miss the opportunity.
02. University of Dhaka
University of Dhaka is the oldest university of Bangladesh. Also known as DU it was established during the British rule. Dhaka University is situated beside Shahbag, Dhaka. DU has one of the biggest campuses amongst all the universities. DU has a very rich history.
Dhaka University played a vital role in our 1952 and 1971 in the war against Pakistan. Even now every logical protest starts in DU. This university offers students a large number of subjects. It has 4 units which are A, B, C and D. A unit is for science students. B is for commerce. C is for arts and D is for all students.
Students feel lucky if they get the opportunity to study at DU. So, students from all over Bangladesh come here to participate in the admission test. A lot of very successful people came out this historical university.
03. Khulna University of Science and Technology
Khulna University of Science and Technology in short KUET is a university for a student who want to study engineering. KUET is located in Khulna. It the best option for a student after BUET. KUET has very good facilities as well as faculty. Students from all over Bangladesh come here to study.
It has a very beautiful campus. It has halls for students. Students can stay and study peacefully. Currently, KUET has almost 6000 students. KUET is a public university so there is a very low cost to study here.
Students who pass from here has a very good chance of finding a job very quickly. These are the reasons students try their best to get a chance to study here.
04. Shahjalal University of Science and Technology
Shahjalal University of Science and Technology is situated in Sylhet. Also known as SUST is one of the most prestigious universities in Bangladesh.
SUST is the 8th oldest university of Bangladesh and the 1st university to adopt the American credit system. SUST is especially known for its faculties like Muhammed Zafar Iqbal. He is head of the department of electrical and electronic engineering.
SUST was established in 1986. SUST currently has more than 10,000 students.
05. Rajshahi University
Rajshahi University is the 2nd largest university in Bangladesh. It is also known as RU. RU is located in Rajshahi. RU was established in 1953. It was the 2nd university that was established in East Pakistan at that time now it is Bangladesh.
RU has 59 departments and 10 faculties. It has a campus of 753 acres.
06. Jahangirnagar University
Jahangirnagar University is situated in Savar. Also known a JU. It is the only fully residential university in Bangladesh. JU has 34 departments and 6 faculties.
JU campus is so beautiful that people go and visit there for refreshment. So not just for the educational purpose, it is a very lovely university from all around.
07. Chittagong University
Chittagong University has the largest campus amongst all the universities in Bangladesh. It is located in Chattogram. This university played a major role in the 1971 liberation war. So it has a very rich history.
Chittagong University has 52 departments and 7 faculties. Students of Chittagong University are good in studies as well as sports and other co-curricular activities.
08. Bangladesh Agricultural University
Bangladesh Agricultural University also known as BAU was established in 1961. BAU was the 1st agricultural university in Bangladesh. Bangladesh relies heavily on its agriculture. BAU helped a lot to improve the agricultural structure of Bangladesh.
Now BAU is well recognized all over Asia. BAU has 6 faculties and 43 departments.
09. Khulna University
Khulna University is situated in Gollamari, Khulna. It was established in 1991. Khulna University is the only university where student politics is prohibited. It has eight schools. Those schools have 28 discipline.
Because of the politics free environment students are interested to study in this public university.
10. Bangabandhu Sheikh Mujibur Rahman Agricultural University
Bangabandhu Sheikh Mujibur Rahman Agricultural University was established in 1998 and located in South Salna, Gazipur district. This university has around 1400 students. It has got a very nice campus.
Bangabandhu Sheikh Mujibur Rahman Agricultural University has a library two-storied library which contains around 21800 books. It has two male and 2 female hostels. You got to have a minimum of 7.50 GPA in SSC and HSC combined to be considered as eligible to apply for this university.
Conclusion
Hope you guys like the article on Top 10 Public University in Bangladesh. if yoy have any question, please contact with us. thanks.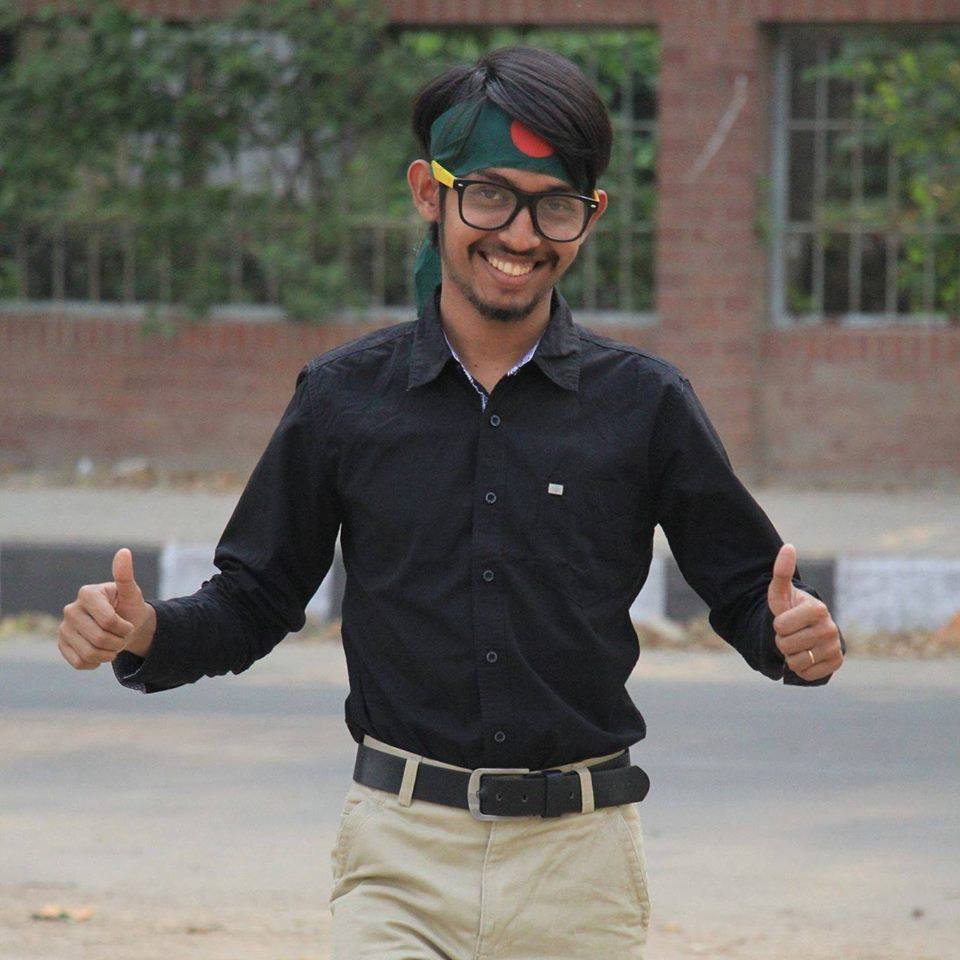 Hi, I am Hredoy. Movie and Travel Freak. You can also call me technology geek. I've spent the past four years working as a consultant in social media marketing along with SEO. I have always been curious about startups to accelerate the growth of new tech products and go-to-market plans.