Sylhet is a city in eastern part of Bangladesh, which stands on the River Surma. It is reagrded as one of Bangladesh's most important spiritual and cultural centres. There are many Mazars of Saints like Hazrat Shahjalal(R), Hazrat Shah Paran(R). Many more famous persons like Hasan Raja, Shah Abdul Karim, M.A.G. Osmani were born in Sylhet. It is the most important city of Bangladesh after Dhaka and Chittagong. Sylhet contributes a lot to the economy of the country.
Nature has also blessed Sylhet with many beautiful places. People from all over the country visit Sylhet when they intend to take a break from their busy lives and pass some peaceful days. If you're also planning to go to Sylhet and have a nice package of tour, here I can suggest you about Top 10 Tourist Places in Sylhet which is regarded nowadays as the most beautiful.
List of Top 10 Tourist Places in Sylhet
01. Bisnakandi
Bisnakandi is a beautiful place, adorned with hills, stones, waterfall and river. You can go to this place especially on the month of June-July or August-September. especially during the rainy season, to have a nice view of current in water.
By walking over the stones in water and feeling the coldness,you will have a heavenly feeling! But as the stones are getting slippery day by day, so you must be careful while walking.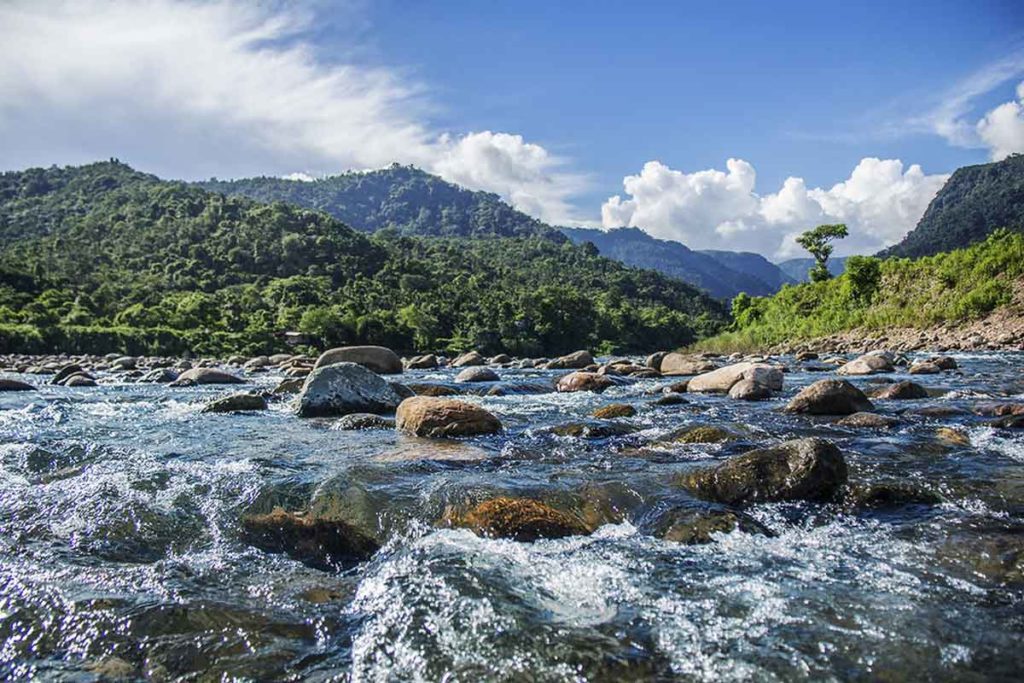 To have a secured tour there, either you should be a swimmer or you should have a swimmer beside you always.  Since it's beside the border of India-Bangladesh, you must be careful too while swimming or roaming in the area.
Moreover, you can visit the tribal people of Khashiya and overall, I assure you that Bisnakandi won't fail to amaze you, not at all!
02. Jaflong
Jaflong is a hill station of Sylhet which is located in Gowainghat upazilla. It is situated in border between Bangladesh and the Indian state of Meghalaya and is one the oldest tourist spots in Sylhet.
In Jaglong,  the hanging bridge of Dawki mainly attracts the tourists. Due to the complications of border crossing. you can only watch it from a certain distance while you're there.
there's also a Beautiful waterfall in Jaglong . i can ensure you the waterfall will blw your mind.
Like Bisnakandi, without any doubt, It's also a nature blessed place which has hills and stones around it .  The transparency of the river Dawki always pleases the eyes of the tourists.
03. Ratargul Swamp Forest
Ratargul, the only swamp forest of Bangladesh, is located in Gowainghat River, Sylhet. It's known as not only 'The Sunderban of Sylhet', but also 'The Amazon of Bangla'. It's area is of almost 3, 325.61 acres.
The forest is under 20–30 feet water in the rainy season and on the other times of the year, the water level is about 10 feet deep. You can hire a local boat for one or two hours and have look at the forest thoroughly when you go there.
you can also ride on the Watch Tower. which was the favourite part of mine in whole Ratargul tour. it serves you with the full view of the forest. And by standing on the top, trust me, I felt like it's really treat to my eyes! among this list of Top 10 Tourist Places in Sylhet this is my most favorite.
04. Shahjalal Dargah
Hazrat Shahjalal (R), whose name is associated with the spread of Islam into north-eastern Bengal through Sufism, came to Sylhet in 1303 CE and died there in 1346 CE and later he was buried there too. His shrine is very famous in Sylhet and everyday his divotees from all over the country, visit this place. That's why this place is always crowded.
The largest mosque in Sylhet and also known as one of the largest mosques in Bangladesh is in the Dargah. There is a pond at the northern end of the Dargah area, which is filled with sacred Catfish.
Many people of Sylhet bury their near and dear ones at the Mazar area as It's considered to be an honour to be buried near the Shrine of the Saint.
If you visit Sylhet, then you should visit the Dargah, no matter of which religion you're, because there's no rules that non Muslims can't enter this place. Even non Muslims go there and make mannats. Moreover, women can enter there too.
05. Lalakhal
You can experience three beautiful things together in Lalakhal. 1. green water river 2. range of mountain and 3. tea garden.
'Lalakhal' is actually the name of a village and the main place you will visit in Lalakhal is River Sharee, which's water is transparent Green all over the year and the color of the river is Green because of the minerals under the water and sandy river bed.
You can go to the main tourist point by renting a boat from Shareeghat.
You can also visit Nazimgarh Resort in Lalakhal as It's just on the bank of the river Sharee. There is a restaurant in Nazimgarh resort. but I would suggest you to not waste your money by eating something there as the food price is unbelievably and illogically high.
Related Article – Top 10 Beautiful Places in Bangladesh
06. Pang Thu Mai
It's the name of a village of Gowainghat upazilla and It's a bordering area which covers both Bangladesh and India.
The village looks Incredibly beautiful as it's under the hills of Indian state of Meghalaya. Although the actual waterfall is geographica
lly in India. but tourists of Bangladesh can also see that from a certain distance.
Flowing from the Borhill Fall is a branch of the river Piyain and eventually that leads to Bisnakandi. it is considered as another major tourist spot. The best time to visit this place is the time of April to September.
07. Kean Bridge
The Keane Bridge is a renowned landmark of Sylhet city, which is called as 'The gateway to Sylhet city'. It is on the river Surma.
The bridge was named after Sir Micheal Keane. he was the governor of Assam province of India. the Bridge was built in the year 1936. The bridge is 1150 feet tall and it's width is 18 feet.
While you're in Sylhet, you can go there by rickshaw or CNG auto rickshaw from the Sylhet town. I am pretty sure that by going there, you will not regret to see one of the oldest bridges of Bangladesh.
08. Malnichara Tea Garden
The reasons for which Sylhet division is very popular, tea garden is one of them and we know that Sylhet is called as 'A Land of Tea Gardens'.
Malnichara Tea Estate is known as the most ancient densely planted tea garden, which was established in 1854.
It is located at Airport road of Sylhet, in the main town in fact. After reaching at Sylhet main town, you can take either rickshaw or any other local transport to reach this place.
09. Khadimnagar National Park
The place is situated about 15 km away from Sylhet city in Khadimnagar Union of Sylhet. It is surrounded by 6 tea gardens and the topography of the park is hilly. It was declared as a national park in October, 2009.
This place is not like many other forests in Bangladesh because the tree cover there has increased in recent years. You should go there to observe the diversity of commoner forest wildlife.
And while returning from the Khadimnagar, you can make a visit to the Mazar of Shah Paran (R) as It'll be on your way back to Sylhet.
10. Bholaganj
Bholaganj is 33 km away to the north from Sylhet city. It is the largest stone quarry in Bangladesh which is filled with hills, rivers and waterfalls.
The main spots that draw the attention of the tourists to this place are – the Meghalayan clouds, waterfalls from hills, the sandy shores of the Dholai, ceaseless streams and transparent water of the river.
Although the place is very nice, but the way to go there is not. The road that leads to Bholaganj is in a very bad condition. So, you must prepare yourself first for the journey.
Conclusion
Sylhet has always been a great tourist area in Bangladesh and not only the nature here is friendly but also visitors are very warmly welcomed here. So whenever you think to have a monotony detached life, go to Sylhet and enjoy the beauties of nature and feel the charismatic feeling which will make you alive again. Hope you guys like this article on Top 10 Tourist Places in Sylhet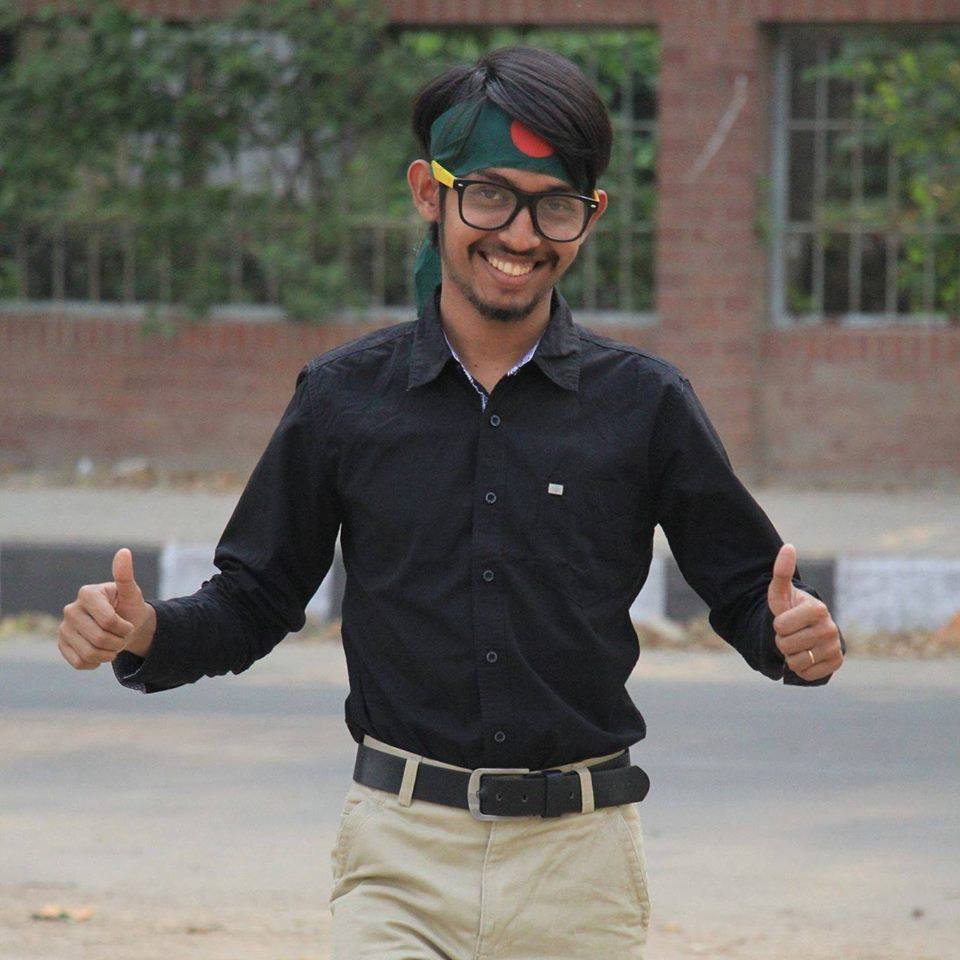 Hi, I am Hredoy. Movie and Travel Freak. You can also call me technology geek. I've spent the past four years working as a consultant in social media marketing along with SEO. I have always been curious about startups to accelerate the growth of new tech products and go-to-market plans.