Bangladesh is known worldwide for its versatile food items. Perfect use of herbs, spices, oil, and masalas make Bangladeshi foods different from other country's foods. That's why people of foreign countries and also our native people like these foods for being extra spicy.
Although Bengali people are mostly known for eating Rice, Lentil, and Fish, there are more delicious foods apart from these. People from all over the world crave for Bangladeshi sweets and rice cakes. Also, Bangladesh is blessed by abundant fishes, vegetables and fruits. So there are so many different types of foods you should taste.
In a sense, it won't be wrong to name Bangladesh as ''Paradise of Foodies or Foods". If you are interested to try different kinds of tasty Bengali foods, you can visit Bangladeshi restaurants. I bet, you'll keep lingering your fingers after tasting them. But it's important for you to know that most of the sweets or desserts and rice cakes are very rare to find in stalls or restaurants. For that, you need to make it done by any of your Bangladeshi relatives. Here, we're suggesting the most known and delicious food items of Bangladesh that you must taste.
List of Top 10 Bangladeshi Foods
01. Panta – Ilish
"Panta" is a form of rice that is actually made of leftover rice. The leftover rice is soaked in water for the whole night. In the morning, it is seasoned with salt Chili and Onion. Then it is served. This is how "Panta Bhaat" is made. Some people also add Hilsha fish or any other fish and pickles with it to make the Panta Bhaat more delicious.
Although earlier only people who lived from hand to mouth used to eat it, but nowadays most of the city people eat it on "Pahela Boishakh" to show respect and love to the Bengali Traditions. That's why it has become the most known traditional Bengali food. Even now, farmers and laborers take this item as their staple food.
02. Morog Polao (Chicken Pilaf)
If you're among those rare people who are getting bored of eating Fried Rice or Biriyani, then you must try this item. The main ingredients of this item are Chicken and Flavored Rice. They are cooked with clarified butter, yoghurt and many kinds of spices.
Many people use both butter and oil to make it more delicious. It is known as a traditional rich Bengali food. Meat is used in larger portion in this item. Meat lovers just love this item because of it's yummy taste. A Yoghurt Drink named "Borhani" is served with Morog Polao just to make the taste more perfect.
Sometimes a little portion of Salad makes it more tasty too. Bengalis cook Morog Polao for every special occasions like marriages, birthdays, anniversaries etc.
03. Bhuna Khichuri
The Bengali food "Bhuna Khichuri" is the mixture of deep fried brown rice and lentil. The process of making it is easier than making other dishes. That's why most of the people cook it when they want to make a tasty dish in a short time. Also, it spreads very enchanting aroma while it is being cooked.
Although Bhuna Khichuri is all about Rice and Lentil, but many people add different kinds of meats (Chicken, Beef and Mutton), Prawns or Eggs to enhance it's taste. Nowadays, people also love to eat this item with fried brinjal.
People enjoy eating Bhuna Khichuri the most on rainy days. Salad, piece of Onion or Chili and Lemon add more to it's taste.
P.S. among all those Top 10 Bangladeshi Foods "Bhuna Khichuri" is my most Favorite.
04. Rice along with Vorta and Vaji
In every small town of Bangladesh, you'll find at least one traditional restaurant where many kinds of Vortas and Vajis are served with Rice. That's because Rice with Vorta and Vaji is that much popular in Bangladesh. Bengalis are known as "People who eat Fish and Rice the most".
That's why Bengalis like Vortas and Vajis of different kinds of fishes to be eaten with Rice. Again, they also eat different kinds of Vegetable's Vortas and Vajis with Rice. The spicy Vortas and Crispy Vajis are always mouthwatering for the Bengalis. Or in a word, Vortas and Vajis actually complete the Bengali people's food list.
They find something missing when they don't find any kind of Vorta or Vaji on their plates. And along with the Vortas and Vajis, lentil add an extra taste in Bengali food. Sometimes they also make Vortas of Lentils.
05. Labra – Vegetable Curry
This is kind of food which appears to be weird to some people. But some find it very tasteful. "Labra" is never about one kind of vegetable. Rather it's actually a name of mixed vegetable curry.
Bengali people use cauliflowers, eggplants, capsicums, carrots, beans, peas, onions etc. items in this curry. But potato is always used as the main ingredient for this curry. Also, they add many kinds of Masalas to make the curry more tasty. Some people add yoghurt in the curry for marinating the vegetables nicely.
People often cook "Labra" cause it takes less time to be cooked. Moreover, it's popularity is the same in other South Asian Countries too. So obviously you shouldn't miss to taste this item.
06. Mishti Doi (Sweet Yoghurt)
It is a famous low-fat dessert of Bangladesh. It is both yummy and healthy. That's why people like it so much. It is served in most of the Bengali weddings. Mishti Doi simply completes the menu of special occasions. While having Mishti Doi, you'll have same feelings of having creamy cheesecake. Because Mishti Doi is very thick and dense.
The main ingredients of this item is Sugar or Jagger and Milk. Mishti Doi is served in earthenware as these have the perfect temperature for containing the actual quality. These also thicken the yoghurt.
Mishti Doi of Bogura is one of the most popular desserts of Bangladesh. Personally, I would love to suggest you to taste this item as a must.
A meal can't be perfect without having desserts. And for that, no other option is good as Mishti Doi.
07. Lassi and Borhani
"Lassi" and "Borhani" are two popular drinks of Bangladesh. These two taste completely different from each other. But the reason to name them together is the main ingredient of both this item is yoghurt.
Borhani is a spicy yoghurt drink, while Lassi is a sweet yoghurt drink. But both are served specially on weddings. Apart from yoghurt, cumin and mint are used in Borhani. In addition, Borhani helps in digestion system.
In Lassi, the other items except yoghurt are water, spices and fruit syrups. Lassi is taken more on hot-weather days. And what you must know is that along with being tasty, these two items are healthy too.
08. Fuchka
It is the mostly known street food of Bangladesh. The taste of it is sour, crispy and spicy. Fuchka is mainly a fried crispy small puri. But the little puris are filled with Flavored Water, Smashed Potatoes, Chili, Tamarind Chutney, Chaat Masala, Chickpeas etc. items.
Mainly these items make Fuchka what it is. A sour and spicy flavored thick water is served which Fuchka to increase it's taste. This flavored water will make you feel like having sweet and sour tamarind chutney.
Fuchka is more popular among the students because this costs very low (5-10 Taka / 7-13 cent) and is suitable to their daily pocket money. Moreover, they find it more mouthwatering. That's why Fuchka stalls are available in most of the premises of schools, colleges and universities of Bangladesh.
09. Sweets
Bangladesh is called as "The Kingdom of Desserts". Many kinds of sweets are available here. Sweets of Bangladesh are famous around the world. Among them, Rashomalai, Rashogolla, Sandesh, Kalo Jam, Balushai, Chom Chom, Amriti, Bundiya, Falooda etc. items are very popular.
Most of the sweets are made from Cow Milk. Again, Payesh, Shemai, Firni etc. items are also Bangladeshi popular sweet dishes. These all are milk made desserts And the is the most popular desserts  in bangladesh.
10. Pithas (Rice Cakes)
Bengalis are very famous for making different kinds of Pithas. As we know, Bangladesh is called as "The Country of Six Seasons". With the changing seasons, Bengalis make different kind of foods. Pithas are mainly made in the Winter Season. The rural women stay awake overnight, gossip and make different pithas.
Pithas are also made on the occasions of "Nobanno" and "Poush Parbon". Some mention worthy names of the Pithas are – Chitoi Pitha, Vapa Pitha, Teler Pitha, Sondesh etc. The main ingredients of Pithas are rice flour or wheat flour, sugar, jagger, oil, coconut etc.
Bengali Muslims especially make Pithas on their special occasions like Eid-ul-Fitr, Eid-ul-Adha etc. Without Pithas, their happiness isn't fulfilled. And the Bengali Hindu people have two Sangkrantis, when they make various kinds of Pithas. Pithas are not made and famous only in Bangladesh, but also throughout the Indian subcontinent.
Conclusions
Bangladeshi people are always known for making various kinds of foods throughout the year. Along with versatility of functions, versatile foods are also available here. If you've proper enthusiasm about food then you must try these foods. I can ensure you that you'll never regret the decision of trying these foods. Finally, hope you like the article about Top 10 Bangladeshi Foods.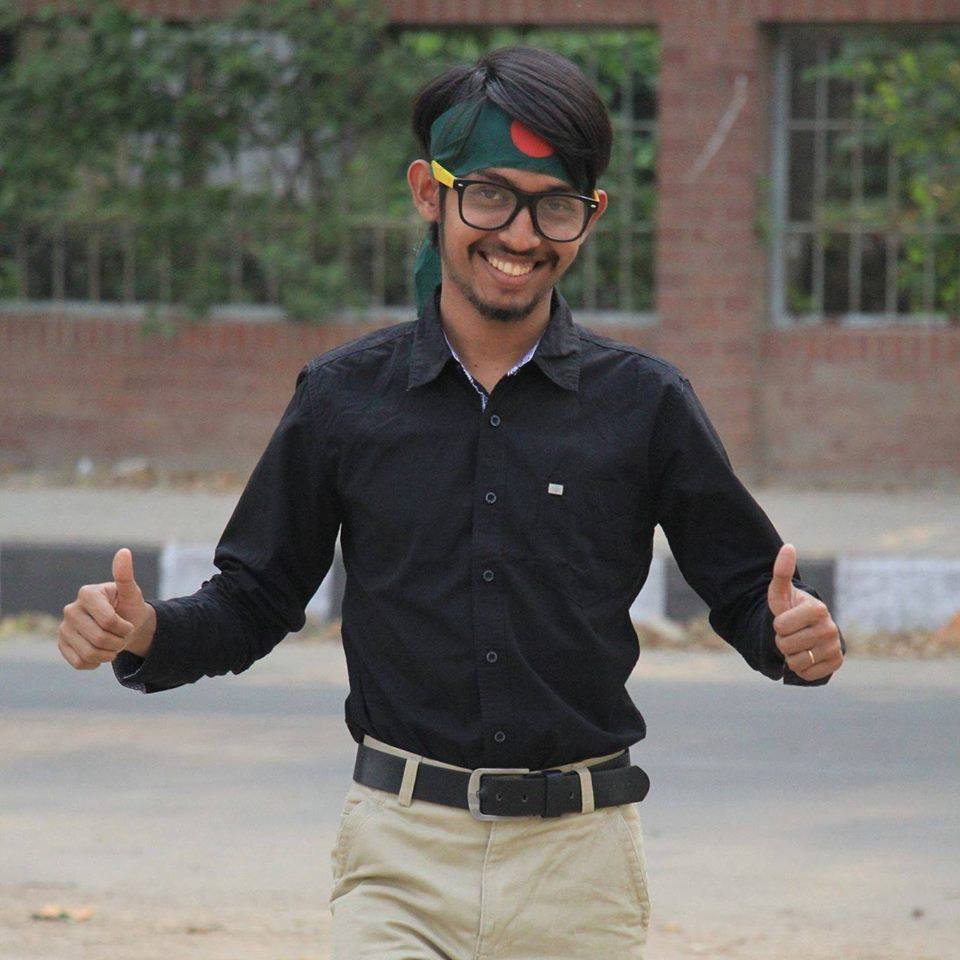 Hi, I am Hredoy. Movie and Travel Freak. You can also call me technology geek. I've spent the past four years working as a consultant in social media marketing along with SEO. I have always been curious about startups to accelerate the growth of new tech products and go-to-market plans.